Israeli Arrow Missile Production Moves to the U.S.
By moving some of its production to the states, Israeli IAI is preparing for a day, a decade from now, when Israel must spend all its U.S. military aid money on U.S.-made weapons
Israeli defense contractor Israel Aerospace Industries Ltd. (IAI) announced Wednesday that the production of its Arrow 3 anti-ballistic missile canisters had been moved to the U.S. The canisters, which contain electronic components capable of transmitting commands to the Arrow 3 missiles, will now be manufactured by Columbus, Mississippi-based Stark Aerospace, Inc., an IAI subsidiary.

For daily updates, subscribe to our newsletter by clicking here.

The Arrow 3 missile is designed to defend against long range, high altitude, precise ballistic missiles threats. Jointly developed by the U.S. Missile Defense Agency and the Israeli Ministry of Defense, Arrow 3 is a central component of Israel's multi-layered defense system that also includes David's Sling, Iron Dome, and Arrow 2. The Israeli Air Force began operational use of Arrow 3 in January 2017.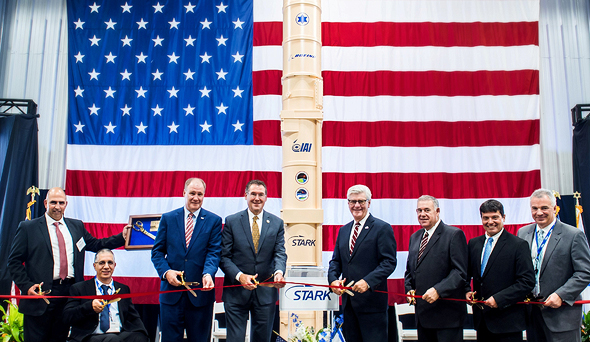 Launch of U.S. manufacturing line of Arrow 3 canisters. Photo: Bella Vie Photography

By moving some of the production to the U.S., IAI is preparing for a day when Israel must spend the American military aid money it receives exclusively on systems manufactured in the U.S.

In an interview with Calcalist, Boaz Levi, executive vice president of IAI's missiles and space group, said that this is the first time that an IAI missile component is manufactured end-to-end in the U.S. Levi added that IAI intends to set up production lines of additional Arrow 3 components in the U.S. in future.