Analysis
Medtronic Has Some Rosy Expectations for Mazor's New Surgical Robots
Medtronic announced it will shell out $1.34 billion in cash for Israel-based Mazor Robotics on Thursday
On Thursday, Medtronic PLC announced it will shell out $1.34 billion in cash for Israel-based surgical robotics company Mazor Robotics Ltd. The deal is valued at $1.64 including Medtronic's existing 11.3% stake in the company, making for the largest acquisition of an Israeli medical technology company to date. Medtronic estimated that while in the short run the acquisition will impact its profits—though it will receive Mazor's cash reserves of $108 million—Mazor will triple its sales by 2023.

For daily updates, subscribe to our newsletter by clicking here.

The two companies signed a multi-phased strategic investment agreement in 2016, in which Medtronic assumed control of the distribution of Mazor's spinal surgery systems in the U.S and agreed to buy up to 15% of Mazor's shares. In August 2017 the agreement was expanded, and Medtronic took control of the global distribution of the systems.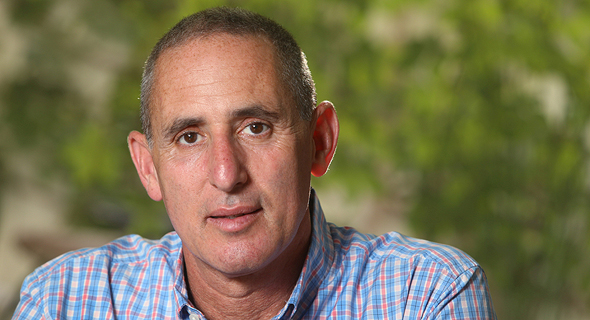 Mazor CEO Ori Hadomi. Photo: Zvika Tishler

At first glance, the agreement was supposed to leave Medtronic the more passive partner, raking in a cut while Mazor manufactures the systems. Mazor gets retailer compensation equal to half the final price of the system while Medtronic gets the rest. Mazor also has income from spare parts, getting 80% of services revenues while Medtronic receives the remaining 20%. Medtronic pays Mazor $1,000 for every Medtronic implant inserted using its systems.

Mazor's new system, Mazor X Stealth Edition, is a joint project that integrates Medtronic's surgical visualization and navigation with Mazor's machinery and provides better compatibility between the system and Medtronic's implants and surgical tools. The system, expected to reach the market in the near future after getting an FDA approval, has played a large part is Medtronic's decision to acquire the company.

Mazor reported revenues of $64.9 million for the fiscal year 2017, and revenues for 2018 are expected to be similar. Analysts forecasted Mazor will reach revenues of $88 million in 2019, bringing it to low operational profitability.

While Medtronic stated that the acquisition is "expected to be modestly dilutive" to its adjusted earnings per share for 2019, the company has made it clear that it expects a yield of over 10% on the investment as of the fourth year from the deal's completion, and an even higher yield after that. This means Medtronic estimates that as of 2023 Mazor will bring in at least $134 million annually as operating profit, in essence tripling its revenues between 2018 and 2023.

Medtronic's optimism regarding Mazor comes after a tight partnership of over two years. Furthermore, Medtronic announced the acquisition prior to the launch of the Mazor X Stealth Edition, conveying its confidence in the system's potential.

The announcement of the 2016 agreement saw Mazor's market capitalization jump from $230 million to $375 million within a week. In an interview with Calcalist held at the beginning of September, Mazor CEO Ori Hadomi stated that Medtronic initially approached the robotics company with an acquisition offer, which Mazor and Hadomi rejected outright. The company was just shy of launching its Mazor X system, a big upgrade to the systems already on the market, and Hadomi was of the opinion that the new system will increase Mazor's value substantially. The two companies signed a distribution agreement instead.

Thursday's deal multiplied the payout for Mazor shareholders by seven, compared to what they would've received if the company was acquired in 2016. The 2017 agreement expansion saw Mazor's market capitalization pass the $1 billion mark. The two-stage agreement also enabled Medtronic to assess Mazor's potential while increasing its stake in the company both times in a way that bolstered Mazor's coffers substantially.

Mazor's second quarter reports for 2018, published in August, led to a severe drop in its stock value after the company reported recurring revenue of $6.3 million from services and kit sales for the second quarter, down from $8.8 million for the first quarter, and an operating loss of $3.9 million. The company's stock was trading at $63.37 per American Depository Share prior to the report's publication, 8% higher than the $58.50 Medtronic agreed to pay. Medtronic's offer, however, was higher than the $52.75 Mazor was traded at on Thursday's market close, prior to the deal's announcement, after reaching as low as $42.65 in mid-August.

The recent crash of Mazor's stock might have created an opportunity for the two companies to reach an agreement regarding an acquisition price that would be attractive to both companies, at least considering Medtronic's very optimistic forecasts regarding Mazor's future operations.