Interview
Multinationals Swooping in Aren't Always a Boon for Israel, Says National Innovation Investment Chief
Israel currently has around 425 research and development outposts set up by multinationals. In 2016 non-Israeli capital financed 55.6% of the civilian research and development expenditure in the country
Israel has long been hailed as one of the world's heavyweight tech hubs, with multinationals shopping for acquisitions big and small and opening local research and development outposts. Intel employs around 7,000 research and development employees in the country, Microsoft employs 1,200, and Apple around 1,000. Google and IBM employ 800 and 600, respectively, and even Amazon has recently started leveraging Israeli talent, casting local employers into disarray with its market-breaking salaries. But Israel's innovation chief, former Apple Israel CEO Aharon Aharon, is not so sure the popularity of Israel among tech giants is a good thing.

For daily updates, subscribe to our newsletter by clicking here.

In 1965, Israel set up the Office of the Chief Scientist to support government-led research and development in the country, a mandate expanded to industrial research and development in 1974. The office was hailed as having been essential for kickstarting the local tech scene.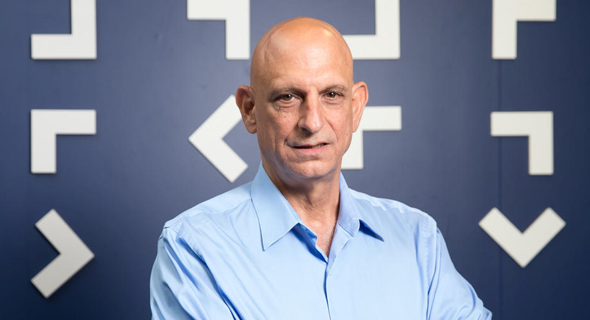 Aharon Aharon. Photo: Orel Cohen

In 2016 it was made an independent government entity and renamed the Israel Innovation Authority, with Aharon placed at its head. The authority functions as the government's tech investment arm, running and supporting incubator programs, facilitating international partnerships, and encouraging knowledge transfer between academic and commercial research and development ventures.

The authority's annual budget is NIS 1.6 billion. Two decades ago, that budget made up 25% of Israel's national expenditure on civilian research and development, according to authority data. Then more investments began pouring into the Israeli market, coming from tech multinationals with a local foothold, and foreign and local investors. At the same time, in accordance with global trends, venture investments in Israeli startups shifted to later stages, with an increase in the sizes of the average funding round. In 2017, that same authority budget only amounted to around 3.6% of Israel's expenditure, which was NIS 57.8 billion (around $16 billion) according to Israeli government's Central Bureau of Statistics (CBS).

The changes required that national investment move beyond the "spray and pray" method, Aharon explained in an August interview with Calcalist. Many times, product stage Israeli startups move their headquarters to the U.S. looking for bigger cash to support sales and growth. To support these companies domestically, Aharon said, the authority now utilizes a broader set of investment vehicles, including loans that fund technology implementation projects.

Speaking out against widely held beliefs about the important role multinationals play in the local industry, Aharon said that new heavyweights setting up Israeli operations are not necessarily a boon for the local industry.

According to data by CBS and Start-Up Nation Central (SNC), a Tel Aviv-based non-profit organization connecting international entities with Israeli startups, Israel currently has around 425 research and development outposts set up by multinationals. According to the bureau, in 2016 non-Israeli capital financed 55.6% of the civilian research and development expenditure in Israel. And that's not necessarily a good thing, apparently.

"If you're asking me whether we should be happy to if another giant like Microsoft, Apple, and Amazon decides to open a local operation, the answer is no," Aharon said.

Multinationals, he said, push average tech wages higher and utilize talent that could've gone elsewhere, possibly at the expense of Israeli companies, "without benefiting the country as a whole," he added.

"We're still trying to attract companies in other domains, medicine for example, and some of them bite. That, for example, is beneficial for the local industry."

Over demand for Israeli engineering talent and high wages are already affecting newcomers, he said. The uptake according to Aharon: multinationals that consider setting up a local operation, many times opt to set up innovation labs—relatively small operations that work on edge technologies.

To address the talent crunch, Israel needs to find ways to increase diversity in the industry, and tap new sources for talent, according to Aharon. In a 2017 report, the authority said the local tech industry needs around 10,000 more employees with a relevant skill set.

According to authority data, 77% of all tech employees in Israel reside in the country's urban center, which has around 3.5 million inhabitants. "There are 5 million people in other parts of the country; it is unlikely that none of them have the necessary skills," Aharon said. "The question is how to encourage the creation of tech hubs."