Pineapple Burn Treatment Company Receives Up to $43 Million in U.S. Funding
Israeli biopharmaceutical company MediWound is awarded a new contract by the U.S. Department of Health and Human Services to advance the use of pineapple treatment for sulfur mustard injuries
Nasdaq-listed biopharmaceutical company MediWound Ltd. announced Monday that it received the U.S. Department of Health and Human Services' funding to advance the development of its pineapple-based burn treatment for the treatment of sulfur mustard injuries.

For daily updates, subscribe to our newsletter by clicking here.

Founded in 2001 in central Israel, MediWound develops, manufactures, and commercializes treatments for severe burns and chronic wounds. Excluding the new contract, the company raised around $170 million in funding to date, $100 million of that sum in a public offering.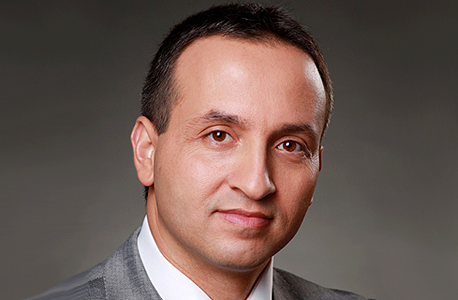 MediWound CEO Gal Cohen. Photo: Ilan Besor

MediWound was awarded a contract by the U.S. biomedical advanced research and development authority (BARDA) that will see it receive approximately $12 million to fund research and development activities. The contract concerns MediWound's flagship product, NexoBrid, a pineapple enzyme-based treatment used for the removal of dead tissue from burn wounds. The eight-year contract contains options for supplementary funding of up to $31 million for further development activities, studies, and license applications.

In May, the company received the U.S. Food and Drug Administration's (FDA) approval to expand the use of NexoBrid to injuries related to sulfur mustard, a chemical warfare agent.