Analysis
Teva Investors Are Back on the Rollercoaster
The stock of Teva Pharmaceutical Industries Ltd. fell over 11% on NYSE between September 20 and Thursday, bringing a halt to a nearly two weeks rally
The stock of Teva Pharmaceutical Industries Ltd. fell over 11% on NYSE between September 20 and Thursday, bringing a halt to a nearly two weeks rally.

For daily updates, subscribe to our newsletter by clicking here.

Earlier this month, Teva jumped on the market after announcing it has received FDA approval for its own migraine injection, Ajovy, generically known as fremanezumab. On Friday, Eli Lilly and Co. announced that the European Medicines Agency's (EMA) drug review panel recommended its migraine drug Emgality for approval. The drug is still awaiting the decision of the U.S. Food and Drug Administration.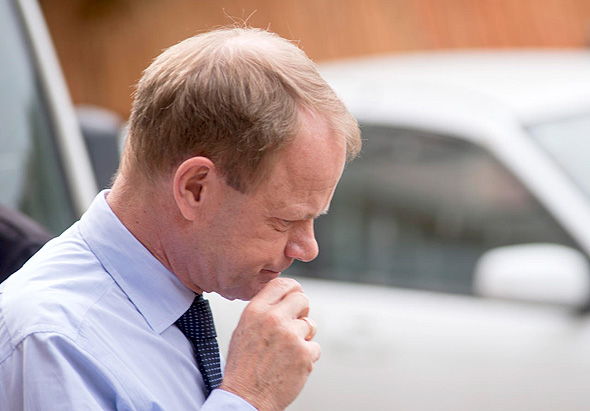 Teva CEO Kåre Schultz. Photo: Yuval Chen

Both Ajovy and Emgality are CGRPR antagonists, meaning they work by binding to the calcitonin gene-related peptide (CGRP) and blocking its function. Another competitor is Aimovig, developed by Amgen and Novartis, which was the first CGRP receptor block for migraines to be approved by the FDA in 2018. Both Ajovy and Aimovig are already available in the U.S. with an annual price tag of $6,900.

On Wednesday, biopharmaceutical company TG Therapeutics Inc. announced strong mid-stage results for a drug intended for the treatment of relapsing multiple sclerosis. The company reported an annualized relapse rate (ARR) of 0.07 for all the several dozen patients involved in the study, and that the drug completely eliminated all T1 Gd-enhancing lesions at week 24 of the trial and maintained at week 48. According to its information pamphlet, Teva's blockbuster MS drug Copaxone has an ARR of 0.331 for the 40 mg/ml version, and a median cumulative number of T1 Gd-Enhancing Lesions of 11 at week 36 for the 20 mg/ml version.

Since it came onto the market in 1996, Copaxone has generated a large part of Teva's sales, accounting in 2016 for a fifth of the company's revenues. Though the drug's profit margins have taken a hit since generic versions came onto the U.S. market in 2017, it is still a significant source of income for the company, bringing in $626 million in sales in the second quarter of 2018 alone according to Teva's reports.