Available Cash Prompts Teva to Make $400 Million Debt Tender Offer
The drugmaker is offering to pay senior notes due 2019 and 2020 in cash
Teva Pharmaceutical Industries Ltd. has announced on Tuesday a tender offer to pay up to $400 million of its senior notes due 2019 and 2020, to reduce its total debt and decrease its overall interest rate. The company stated it expects to finance the tender with viable cash.

For daily updates, subscribe to our newsletter by clicking here.

Mizuho Securities USA LLC and Morgan Stanley & Co. LLC are the managers for the offer.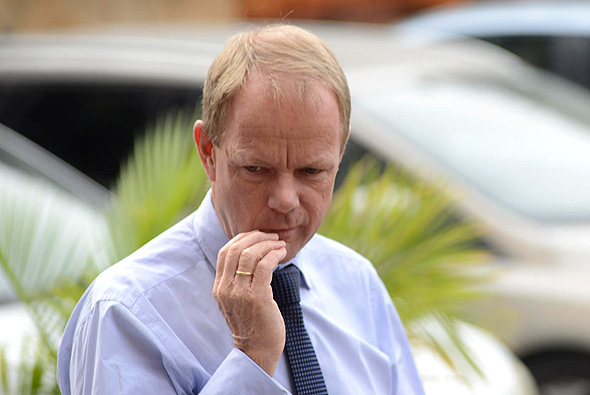 Teva CEO Kåre Schultz. Photo: Yuval Chen

The first series Teva is offering to buy, 2.250% senior notes due 2020, were issued by Teva in December 2012. The other two series, 1.700% senior notes due 2019 and 0.375% senior notes due 2020, were issued in July 2016, a month before the company completed its ill-fated acquisition of Allergan's generic unit Actavis in a $40.5 billion deal.

Since then global conditions and especially the downwards pricing pressure and increasing competition in the U.S. market cut deeply into Teva's profits and consequently its stock value. In December 2017, Teva CEO Kåre Schultz unveiled an aggressive reorganization plan that includes wide-spread asset divestment and the layoff of around 25% of Teva employees, looking to cut the company's cost base by $3 billion by the end of 2019.

In March 2018 Teva offered around $3.5 billion in senior notes, later increased to $4.5 billion, to cover its then $1.5 billion outstanding debt that was due July, and around $2.3 billion of its outstanding debt under its U.S. dollar and Japanese yen term loan agreements. The notes, due 2024-2028, carry annual interest rates of 3.250% to 6.750% due to Teva's junk bond rating.

Regarding the current offer, Teva stated that assuming the conditions to the offers are satisfied or waived, the company expects the final settlement date will be Wednesday, October 3, 2018.

Teva is currently trending up on NYSE in pre-market trading.