WeWork Announces Partnership With Online Insurer Lemonade
As part of their agreement, Lemonade will provide renter's insurance to members of WeLive, WeWork's co-living brand
Shared office real estate company WeWork announced Monday it entered a partnership with online insurance company Lemonade Inc. As part of their agreement, Lemonade will provide renter's insurance to members of WeLive, WeWork's co-living brand.

For daily updates, subscribe to our newsletter by clicking here.

WeLive offers residents furnished units that are attached to common areas that feature shared facilities for laundry, cooking, recreation, and other activities. According to the company, WeLive has hundreds of members across 400 apartments in two locations in New York City and Virginia, opened in 2016. WeLive's is slated to open a Seattle location in 2020.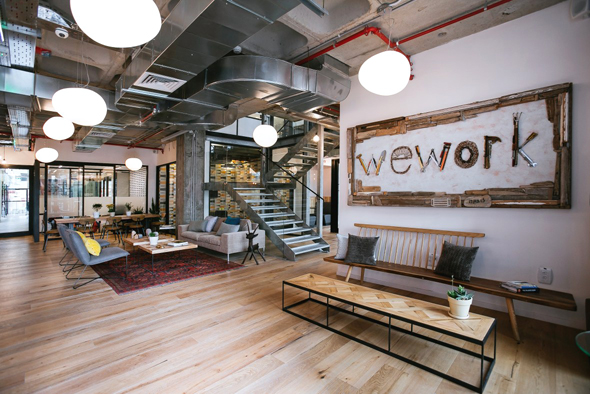 WeWork co-working space. Photo: WeWork

Founded in 2015 and based in New York and Tel Aviv, Lemonade's online service charges a flat monthly rate for customizable insurance policies in the U.S. Lemonade has raised $180 million in funding from investors including the Softbank Group Corporation, which invested $4.4 billion in WeWork in 2017.