Psy-Group CEO Touted Company's Ability to "Change Public Discourse" on a National Level
A Monday report by The New York Times identified Rick Gates as the top Trump campaign official who contacted the Israeli intelligence firm
A Monday report by The New York Times identified Rick Gates as the top Trump presidential campaign official who contacted Israeli intelligence firm Psy-Group regarding a potential social media campaign against Republican and Democratic rivals. Both The Times and Calcalist previously reported that team members of the investigative task force headed by special counsel Robert S. Mueller questioned Psy-Group employees regarding the company's pitch to Trump's campaign managers.

For daily updates, subscribe to our newsletter by clicking here.

In a Hebrew-language interview aired last week by Israeli national broadcaster Kan, former Psy-Group CEO Royi Burstien said the company was questioned by FBI investigators "several months ago." In the interview, Burstien did not comment on the nature of the questions he was asked by the FBI, other than stating he cooperated fully.

"As far as I'm concerned, the matter is over and done with," Burstien said at the interview.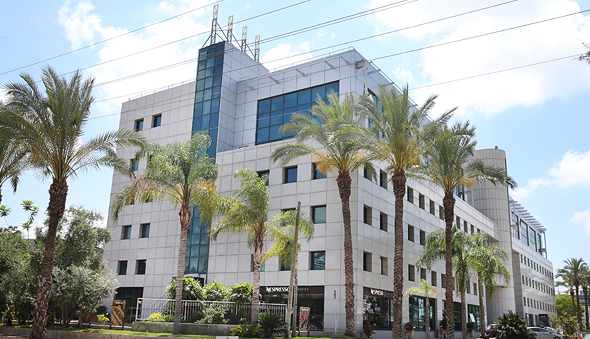 Psy-Group's Israeli offices. Photo: Orel Cohen

Burstien has yet to respond to a request for comment by Calcalist.

Incorporated as Invop Ltd. in Israel in 2014, Psy-Group has ties to Israel's intelligence arms through its employees and managers. Burstien, a former lieutenant colonel in the Israeli army, headed an intelligence unit under Israel's government before the company was founded. According to The Times report, the military background of some of its employees was touted in the company's contacts with the Trump campaign team.

Owned by a series of companies registered in Cyprus and the British Virgin Islands, Psy-Group laid off its employees in February, citing "two critical business ventures that proved unsuccessful" that left the company strapped for cash. Most of the employees sued the company in response over unpaid wages, leading to the company's court-ordered liquidation.

According to the Times report, Gates sought a proposal to use the services of the Israeli intelligence firm to sway delegates at the 2016 Republican National Convention using fake social media accounts.

Gates first heard of the Israeli company in 2016 days after joining the Trump campaign in a meeting with Republican consultant George Birnbaum, according to The Times report. Well-connected in Israeli politics, the latter aided political consultant Arthur J. Finkelstein in helping Benjamin Netanyahu beat Shimon Peres in the 1996 Israeli general elections.

The report cites Birnbaum as saying Gates was looking for ways to use social media to draw Republican delegates toward Trump.

Excerpts from pitches describing the services Psy-Group was asked about featured by The Times list social media campaigns and opposition research. The documents use coded names for events and people, which according to the Times report pertain to Trump ("Lion"), and rivals Ted Cruz ("Bear") and Hillary Clinton ("Forest").

Psy-Group proposed "to create, cultivate and operate" fake social avatars, which the company describes as online personas "created specifically to engage with the targeted audience," in the excerpts published by The Times.

Declining to comment on contacts with Trump's team, Psy-Group CEO Burstien said in the Hebrew-language interview with Kan the company was involved in "significantly changing public discourse" on national and corporate levels, including on political issues. He did not identify clients or countries in which the company operated.

To affect such changes, Burstien said, a familiarity with plans and weaknesses of the client's rivals is required. "Almost everyone has a skeleton in their closet," he said, "especially if it is someone high-profile, a politician, businessman, CEO. My previous military experience taught me that the information is there, you just need to find it."

Most of his clients contracted the company to damage their opponents, not to increase their own standing and public favor, Burstien explained.

In the interview, Burstien said the company did perform an analysis for the Trump campaign after the election has already ended. In June, a former company employee who spoke with Calcalist on condition of anonymity said the company did, in fact, analyze the use of social media in Mr. Trump's campaign, but did so only after the presidency was won.

Monday's Times article stated that according to the documents reviewed, Psy-Group's information gathering pitch regarding Clinton and her campaign contained 'cryptic language that suggests using clandestine means to build "intelligence dossiers."

Some of the tactics Psy-Group may have applied had it been hired by Trump's campaign are revealed in court documents filed in Canada and in Israel as part of an ongoing lawsuit filed against the company by Toronto-based investment firm West Face Capital Inc.

According to the lawsuit, Psy-Group was hired by the rival of the investment firm to run a defamation campaign against West Face. Psy-Group employees attempted to distribute edited transcripts of a recorded meeting with a former Canadian judge who ruled against West Face's rival to reporters working for outlets including Bloomberg News, the Associated Press, and the National Post. The recordings were obtained by an employee of Black Cube, another Israeli intelligence firm, who posed as a potential client setting up the meeting with the former judge.

As part of its liquidation process, Psy-Group's servers and computers passed into the hands of Israeli lawyer Hayut Greenberg. Her intention to wipe the hard drives and sell the computers led West Face to file a motion in an Israeli court, seeking to preserve the information until its own case is resolved. On Tuesday, Greenberg filed a motion to preserve and back the data at the expense of West Face and save the information in the court's safes until a further decision is made. Greenberg also requested that the court issue a warrant that forbids a foreign court from enforcing any decision against Psy-Group prior to consent by an Israeli court.

In 2017, some former Psy-Group employees founded Cyabra Strategy Ltd., a startup promising to help politicians and brands defend against fake news and disinformation campaigns.