Cannabis Lab Set Up in Hebrew University With $2.3 Million Investment
The investment was made by Asana Bio Group, an Israeli company specializing in cannabinoid-based treatments in the women's health field
A $2.3 million investment has seen a cannabinoid research lab called Lumir Lab established on the campus of the Hebrew University of Jerusalem. The investment came from Asana Bio Group Ltd., an Israeli holding company specializing in medical cannabis ventures, an Asana spokesperson told Calcalist. Asana CEO and co-founder Yotam Hod will also manage the lab.

For daily updates, subscribe to our newsletter by clicking here.

Set up in 2017 but only very recently licensed by the Israeli health ministry, the lab will provide clinical validation, analyses, and solutions to companies operating in the medical cannabis industry, as well as custom product formulations, cannabinoids and terpenes profiling, and product compliance services.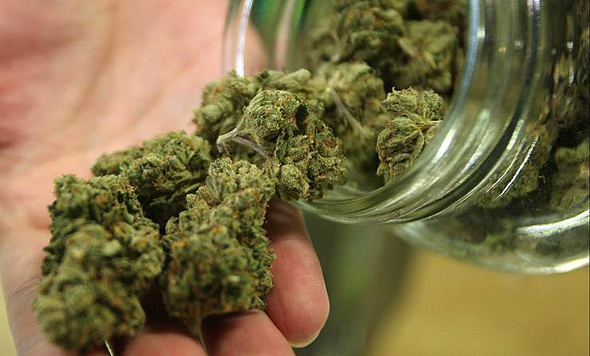 Medical cannabis. Photo: Getty Images

The lab is headed by analytic chemist Lumír Ondřej Hanuš, one of the world's leading cannabinoids researchers and the first one to identify and isolate the first endocannabinoid in the human brain, Anandamide.

The lab's first research and development collaboration, announced in June, is with Gynica, a company specializing in cannabis-based solutions in the field of women's health. The two will collaborate on a treatment for endometriosis, a condition where tissue from the uterine lining migrates to other organs inside the body. Gynica is led by Israeli professor of obstetrics and gynecology Moshe Hod, the president of the European Association of Perinatal Medicine (EAPM). Moshe and Yotam Hod are father and son.

The lab aims to set an international standard for clinically backed cannabis treatments, Yotam Hod said in an emailed statement.

Asana, which is licensed to manufacture active cannabis in Malta under the brand Terrapeutics, intends to use the intellectual property created in the lab for manufacturing and marketing in the European market.