Home Cannabis Farming Startup Seedo Raises $2 Million
Seedo develops a fully autonomous, 90-day seed-to-flower cannabis growing box that looks like a techy mini-fridge
Home cannabis farming startup Seedo (listed as Eroll Grow Tech Ltd.) announced Monday it raised $2 million from Bethesda, Maryland-based company Cannabics Pharmaceuticals Inc. Following the investment, Cannabics holds a 20% stake in Seedo.

For daily updates, subscribe to our newsletter by clicking here.

Founded in 2013 and headquartered in Haifa, in Israel's north, Seedo developed an automated device that promises to streamline the home growing of cannabis from seed to flower. According to the company, the autonomous Seedo growing box—which looks like a technologically advanced mini-fridge—can grow 100 grams of dried flowers per plant within a 90-day period. The Seedo box is capable of growing up to four cannabis plants at a time, the company said. Priced at $2,400, the company reported selling 3,500 units in pre-sale.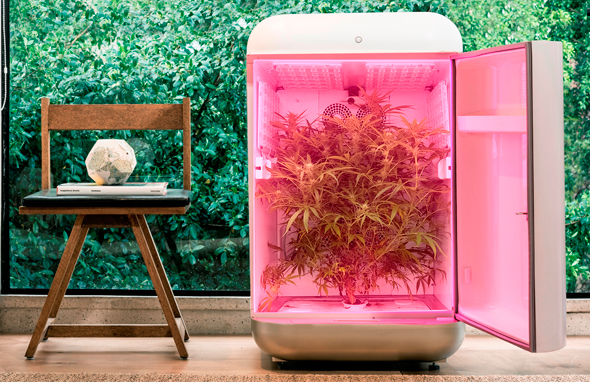 Seedo. Photo: Raz Menashe

Last month, Seedo announced it will end pre-sale on September 12, commencing delivery of the pre-sold units within weeks.

OTC-traded Cannabics develops cannabinoid-based treatments for cancer that are tailored to a patient's genetic profile. The company conducts its research and development in Israel with a research license from the Israeli Ministry of Health.

In an interview with Calcalist, Seedo co-founder Uri Zeevi said that with the investment, Seedo and Cannabics will collaborate to further develop the Seedo box and adjust it to grow medical cannabis based on individual patient needs.