Live Video Courses Marketplace Jolt Raises $7.2 Million
Jolt offers professional Live video courses to tech workers in all career stages. The company is set to launch services in London
Jolt Inc. announced Tuesday it completed a $7.2 million funding round led by U.K.-based venture capital firm Octopus Ventures. Hillsven Capital LLC and Jerusalem-based Pico Partners LLC also participated in the round. Altogether, Jolt has raised $9 million to date, according to Pitchbook data.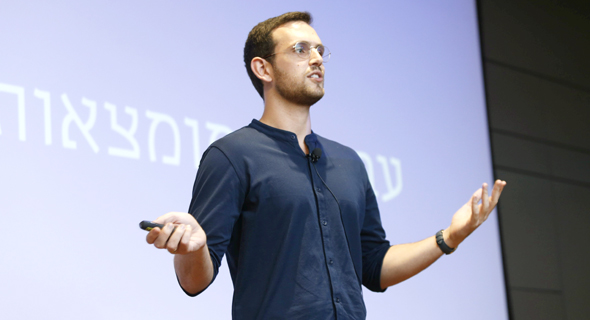 Jolt co-founder and CEO Roei Deutsch. Photo: Amit Sha'al

Founded in 2015, Jolt operates a network of "campuses" offering professional video courses to tech workers in all career stages. Jolt's courses are presented by internationally acclaimed experts and executives from leading tech companies including Amazon, Alphabet, Linkedin, and Netflix.

Jolt said in a statement it will use the funding to expand its activity to London, where the company is set to launch services in January 2019. Jolt is currently active in Tel Aviv and New York.