Israeli Court Moves to Block Online Gambling Sites
While Israel plays host to numerous online gambling outfits, legislation prohibits offering such services to locals
On Monday, a Tel Aviv district court judge ruled in favor of the Israeli state attorney's office's cyber unit and ordered to locally block access to three gambling websites offering their services to Israelis: www.p2vbet.com, www.1xbet.com, and www.totobet777.com.

For daily updates, subscribe to our newsletter by clicking here.

Gambling in Israel is highly regulated and mostly illegal. The only forms of gambling allowed are sports betting and lottery, and Israel-based companies aren't allowed to run online gaming operations.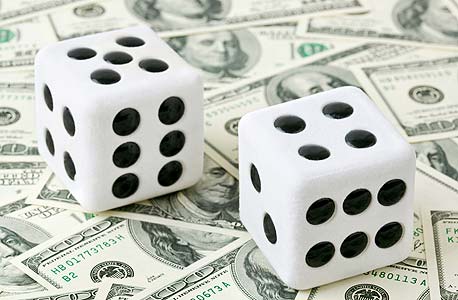 Gambling (illustration). Photo: Shutterstock

While offering online gambling to local is illegal, Israel plays host to numerous companies in the domain. London-listed 888 Holdings PLC, founded by Israelis, has a development and marketing subsidiary based in Israel, and London-listed Playtech PLC, also founded by Israelis, has local marketing and technical support subsidiaries.

Non-Israeli companies like William Hill PLC and Ladbrokes Coral Group PLC have also tapped into Israel's human talent, both operating marketing subsidiaries in Tel Aviv.

Monday's ruling was based on a law passed in Israel in 2017 giving the country's district courts the authority to block access to websites used for serious crimes such as publishing pedophilic or terrorism-related content and selling drugs. Since it was written into the books, the law was used to block dozens of websites that promoted prostitution services or pedophilic content. The campaign is spearheaded by Israeli police.

Cyber experts, voice skepticism about the efficacy of the technological block, carried out by local internet service providers blacklisting required domain names.

The focus of the cyber unit should be on finding the operators of the websites and bringing charges against those committing crimes, not on blocking access to them, Israeli lawyer Jonathan Klinger of the Israeli digital rights movement told Calcalist. The current policy of the state attorney is an anti-democratic "slippery slope," he added.

It is very easy to learn how to circumvent the block, developer Ran Bar-Zik told Calcalist in an interview, meaning the focus should be on legal action against perpetrators. National website blocking attempts are therefore wasteful in terms of both time and money, he said.

The cyber unit's policy is to take action against both those committing crimes online and the crimes themselves, when the criminals cannot be identified and charged, said in a statement Haim Wismonsky, the unit's director.