Roquette Backs Israeli Seed Breeding Startup Equinom
Equinom is a computational breeding company developing high-protein legumes and other non-GMO specialty crops for the food industry
French plant processing company Roquette Frères S.A. has signed a partnership agreement with Equinom Ltd., an Israeli plant breeding startup, the companies announced Wednesday. As part of the deal, Roquette will join Equinom's existing investor, Israeli private equity fund Fortissimo Capital Management Ltd., to jointly invest $4 million in Equinom.

For daily updates, subscribe to our newsletter by clicking here.

Equinom is a computational breeding company developing non-GMO specialty crops for the food industry, including high-protein legumes designed to be used in innovative plant-based food products. Founded in 2012, Equinom has a number of breeding contracts under its belt, including a multi-year contract with U.S.-based hummus maker Sabra Dipping Company, LLC, and a commercialization agreement with Japan's Mitsui & Co., Ltd.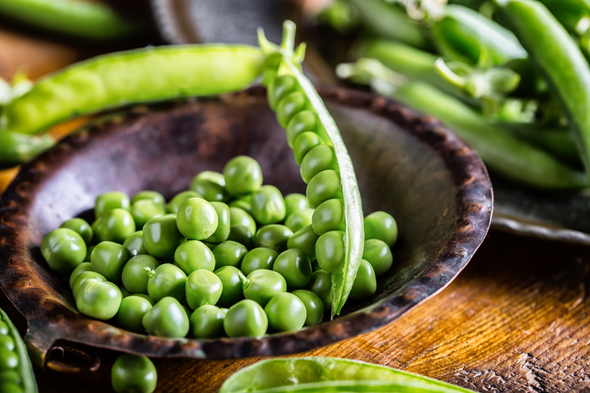 Peas (illustration). Photo: Shutterstock

Roquette develops and processes plant-based ingredients for the food, nutrition, and pharmaceutical industries, with a focus on pea proteins. The company reported a turnover of 3.7 billion euros for 2017.

The goal of the partnership, the companies said in a statement, is the development of new pea varieties with high-protein content and high-yields. This is Roquette's first collaboration and investment in Israel.