U.S. Benefit Manager Express Scripts Snubs Teva Migraine Injection, Report Says
A Wednesday Reuters report revealed the U.S. company will cover drugs by Eli Lilly and Amgen, but not by Teva
On Wednesday, Reuters reported that Express Scripts Holding Co., the largest prescription benefits management company in the U.S., will add the migraine drugs of Eli Lilly and Company and Amgen Inc. to its coverage. Teva Pharmaceutical Industries Ltd., however, whose migraine injection Ajovy was approved by the U.S. Food and Drug Administration in September, will not be included in the coverage, according to Reuters.

For daily updates, subscribe to our newsletter by clicking here.

Teva was down 4.76% on NYSE on Wednesday market close.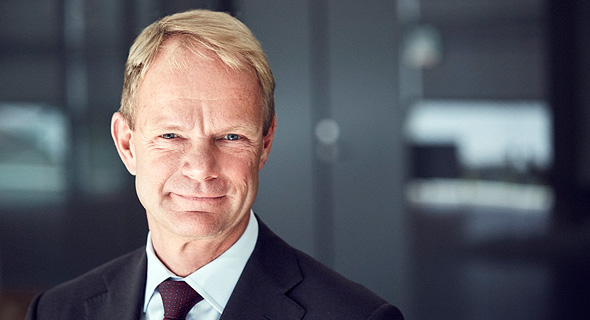 Teva CEO Kåre Schultz. Photo: PR

Ajovy reached the market with a U.S. wholesale price tag of $575 for a monthly dose and $1,725 for a quarterly dose. The price is the same for Amgen and Novartis AG's injection Aimovig, on the market since May, and for Eli Lilly's recently approved Emgality.

Citing Express Scripts executive Harold Carter, the report by Reuters says price rebates played a part in the benefits manager's decision to cover just two of the three available and similar drugs. Rebates, the discounts set after a company has already determined the list price of a drug that are redeemable only after the drug has been paid for, are increasingly at the heart of discussion held in the U.S. regarding their ever-mounting drug costs and the role middlemen play in hiking prices. Critics point out that the discounts do not usually benefit the patients, but rather the insurers or employers who usually pocket the difference.

Reached for comment, a Teva spokeswoman stated the company is disappointed with Express Scripts' decision, but has been seeing strong demand for its drug since it hit the market.

Teva, the largest generic drug manufacturer in the world in terms of portfolio, has been struggling over the past few years with the downward pricing pressure on generic drug prices, especially in the U.S. Generic competition for its blockbuster multiple sclerosis drug Copaxone and its inability to set up a new brand drug cash cow have also cut deeply into the company's profit margins. Combined with Teva's debilitating debt of over $30 billion, the situation saw Teva announce a wide-reaching reorganization plan in December that includes asset divestment, extensive layoffs, and a streamlining of its drug portfolio.

Deutsche Bank previously estimated that Ajovy could bring Teva $500 million in sales annually.