Retired NSA Director Mike Rogers Joins Israeli Cyber Foundry Team8
Rogers will serve as senior advisor to Team8 and support the foundry's expansion in the U.S.
Retired U.S. National Security Agency (NSA) Director Mike Rogers will join Israeli cybersecurity foundry Team8 LLC as a senior advisor, Team8 announced Thursday. Rogers is a retired U.S. Navy admiral who headed the U.S. Cyber Command, the Central Security Service (CSS), and the NSA before his retirement in May.

For daily updates, subscribe to our newsletter by clicking here.

As a senior advisor, Rogers will work with Team8 to analyze trends in cyber crime and develop new cyber protection procedures and technologies, the foundry said in a statement. Rogers will work with existing Team8 portfolio companies and have a role in developing new companies and support the foundry's U.S. expansion.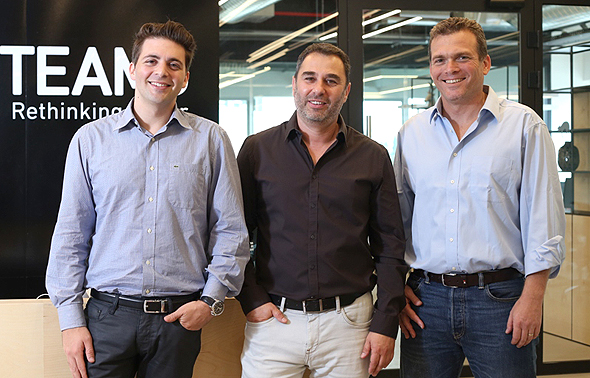 Team8 co-founders Liran Grinberg (left), Israel Grimberg and Nadav Zafrir. Photo: PR

Team8 was co-founded in 2014 by Nadav Zafrir, the former chief of Israel's Unit 8200, the Israeli army's signal intelligence unit, along with Israel Grimberg and Liran Grinberg, both veterans of the unit. The firm has already unveiled a number of cybersecurity startups hatched in the foundry including Illusive Networks Ltd., Hysolate Ltd., and Claroty Ltd.

On Tuesday, Team8 announced that Singapore's governmental holding company Temasek Holdings (Private) Ltd. has agreed to acquire one of its companies, Tel Aviv-based cyber consulting company Sygnia Inc. The companies did not disclose the financial terms of the deal, but one person familiar with the matter said the deal is worth $250 million.

Team8 said that Sygnia, which operated stealthily for two years, did not receive funding except for a Seed investment made by Team8. According to one person familiar with the matter, Seed investment in Sygnia totaled $4.3 million.

Team8's portfolio companies employ more than 370 people. The foundry and its portfolio companies have raised some $175 million to date from Temasek and other multinationals including Microsoft, Cisco, and Intel.