In Israel, Tech Wages Just Keep Climbing
The average pay for software professionals in Israel in the third quarter of 2018 has increased by 6% year-to-year
The demand for Israeli tech talent is continuing to push local wages upward. The average pay for software professionals in Israel in the third quarter of 2018 has increased by 6% year-to-year, to NIS 28,728 a month, according to data published by see.V, an Israeli placement company specializing in tech and startup recruitments.

For daily updates, subscribe to our newsletter by clicking here.

Algorithm developers top the wage chart with NIS 33,000 a month, a 6% increase just from the previous quarter, and a 20% in job openings. This is especially true for data scientists, who have seen their salary rocket by 15% on average over the past year.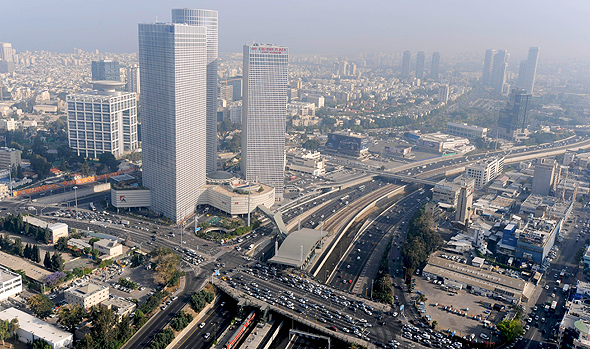 Tel Aviv. Photo: Bloomberg

Startups and candidates both understand that artificial intelligence and machine learning are perhaps the most significant technologies currently, said see.V CEO Merav Laifer.

Alumni of special military units are in special demand in Israel, with developers experienced in "hot" fields sometimes receiving offers before the end of their mandatory service, compared to a computer studies graduate who will sometimes search for half a year, Laifer said. Military developers will be in contact with around 20 companies just in their first month of looking for work, she added, and receive job offers with wages equivalent or above their asking price around 60% of the time.