Citi's Pitching Event Keeps Israeli Investors in Dark
Ornit Shinar, head of venture investments in Israel for Citi explains why she chose to hold a startup pitching event in pitch black
Many entrepreneurs come from similar backgrounds these days, but diversity and different perspectives are what gives companies added value, Ornit Shinar, head of venture investments in Israel for financial services multinational Citigroup, said in an interview with Calcalist last week.

For daily updates, subscribe to our newsletter by clicking here.

Shinar was speaking ahead of a special pitching event to be held next month in Jaffa by Citi in collaboration with Visa, Israel Discount Bank Ltd., and Nasdaq-listed software company Intuit Inc., with Calcalist as a media partner.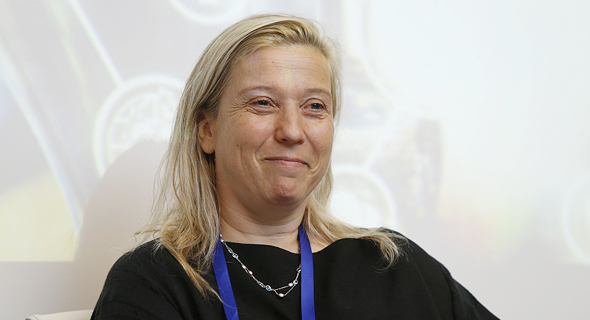 Ornit Shinar, Citi's head of venture investments in Israel. Photo: Amit Sha'al

Called "Pitch in the Dark," the event will take place in complete darkness to blur the ethnic, gender, and socio-economic backgrounds of the entrepreneurs. The event will focus on fintech, cybersecurity, artificial intelligence, and data science companies that already have a functioning product and have raised initial funds. Each startup will get five minutes to pitch their company to investors.

There isn't enough diversity In Israel, Shinar said. "I want to see women, military veterans, Arabs, economics majors, and even philosophy majors all working in the same place," she explained. Investors shouldn't depend on what they see because that usually leads to sticking with what is familiar and within their comfort zones, she added.

The winner of the contest will get to go to London or the U.S. and meet Citi executives, investors, and professionals in their field.