Zohar Levkovitz's New Startup Wants to Keep Track of Your Kids
Levkovitz, who co-founded marketing tech company Amobee, plans to develop software that can monitor a child's behavior on social media, private messages and even in the physical world. The aim: alerting parents and authorities of potential threats
Serial entrepreneur and investor Zohar Levkovitz has founded a new startup focused on protecting children against online threats. Every app that has a messaging or communications component can pose a serious risk to children that may become victims of cyberbullying or adult predators, Levkovitz said in an interview with "30 Minutes or Less", a Hebrew-language podcast hosted by Microsoft ScaleUp TLV, which aired on Calcalist on Sunday.

For daily updates, subscribe to our newsletter by clicking here.

Levkovitz co-founded the startup, temporarily incorporated as Luft Gesheft Ltd., earlier this year together with Israeli entrepreneur Ron Porat. The two plan to develop software that can monitor a child's behavior on social media, private messages and even in the physical world using GPS tracking and other data coming from mobile phones to alert parents and authorities of serious potential threats, Levkovitz said.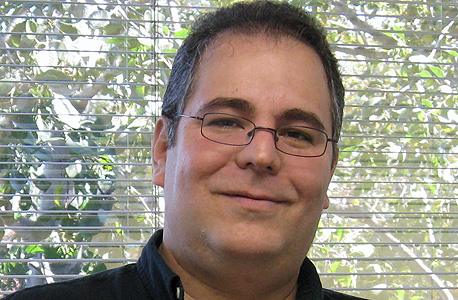 Zohar Levkovitz. Photo: PR

"I feel like the person who invented the child safety seat for cars," he said.

Kids were bullied in the past but when they got home from school it would end, Levkovitz explained. Now, as bullying becomes part of the digital world, kids continue to be bullied even as they go to bed at night, he added.

Levkovitz recently returned to Israel after having spent 15 years in Silicon Valley and soon joined the investor panel of the Israeli version of entrepreneurial reality show Shark Tank, which premiered in February. In 2005, Levkovitz co-founded marketing technology company Amobee Inc., acquired by Singapore-based telecommunications company Singapore Telecommunications Limited (Singtel) for over $300 million in 2012.

The 30 Minutes or Less podcast, which launched in 2017, is hosted by Navot Volk, the managing director of Microsoft ScaleUp TLV, and tech entrepreneur Aviv Frenkel. The two interview tech founders, investors, and other key members of the Israeli tech ecosystem.