Opinion
Why I Decided to Join the Israeli Version of Shark Tank
Zohar Levkovitz sold his ad tech company, Amobee, to Singtel in 2012 for over $300 million. He is one of the investors starring in the Israeli remake of business reality show Shark Tank, which premiered last week
Since I decided to participate in the Israeli version of entrepreneurial reality show Shark Tank, which premiered last week, these are the questions I've been asked repeatedly: Are you mad? Is it a mid-life crisis? Why?

Are you bored?

My answers, respectively: yes, yes, just because, yes.

For daily updates, subscribe to our newsletter by clicking here.

So why did I decide to take the strangest step I've ever taken?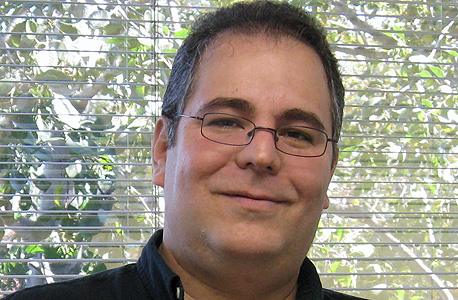 Zohar Levkovitz

It all began a year ago with a phone call from Israel. "Do you know the show Shark Tank?" the voice on the line asked. "We are remaking it in Israel. Do you want to be on it?"

My immediate answer was "No." After thinking about it, my second answer was "F--- no." naturally, I asked for a few days to think it over.

The more I thought about it, the clearer it became that there was absolutely no good reason why I should participate. I consulted friends and colleagues. They all said I shouldn't do it. And yet, something about it felt right.

I set up a meeting with one of the original "sharks" and met with him in Los Angeles. He presented research that showed that during the decade the show has been on the air in the U.S., there has been a rise in entrepreneurship, specifically in small town and rural America. People, it seems, are exposed to greater possibilities. According to the research, rural U.S. saw a rise of 18% in the number of companies founded since the show first aired.

I felt my Israeli patriotism beating in my chest. The 'no' was starting to turn into a 'yes.'

That same week, I met with an entrepreneur who was screwed by a business connection and another entrepreneur sent me a spectacularly bad presentation that made me have suicidal thoughts. The 'no' was now a whole-hearted 'yes.'

I realized I have the tools to help entrepreneurs navigate the rough seas. Altruism is a nice feeling.

I want to make a difference and I think that I can achieve that with the show. I wanted to teach. I decided to be as clear and direct as possible on the show, and cut the charade. As an investor, I recognized an opportunity. It never hurts for people to know who you are.

So this is it, the good, the bad, and the ugly. Entrepreneurs that do not know their partners, investors reacting to a bluff, perfect presentations vs. abominable presentations, nice word and not-so-nice words exchanged, and what happens when an entrepreneur brings us food after we have spent all day on set, starving. And now, the show is on air, and it is totally scary. I hope it turned out well, but either way, I enjoyed it.

Zohar Levkovitz is an Israeli entrepreneur and investor. He is a Venture Partner at Rubicon Venture Capital, and has co-founded marketing technology company Amobee, Inc. in 2005. In 2012, Amobee was acquired by Singapore-based telecommunications company Singapore Telecommunications Limited (Singtel) for over $300 million.