This Startup Helps Patients Find their Best Shot at Surviving Cancer
When her mother was diagnosed with terminal cancer, entrepreneur Tzvia Bader realized finding the right treatment could become a full-time job. After her own brush with cancer, Bader co-founded TrialJectory, a startup that helps patients find the right treatment for them
When her mother was diagnosed with terminal cancer 20 years ago, entrepreneur Tzvia Bader was determined to save her. After conventional treatment had failed, Bader set her hopes to clinical trials but found it difficult to navigate through the numerous trials being conducted at the time. By the time she and her family finally found a good fit, her mother's condition had already worsened and she soon passed away.

For daily updates, subscribe to our newsletter by clicking here.

When, thirteen years later, Bader herself was diagnosed with malignant melanoma, she was shocked to realize not much had changed. "Like anyone in my condition, I rushed to Dr. Google, but couldn't make heads or tails of the results," she said in a phone interview with Calcalist Wednesday. Each clinical trial requires subjects with very specific characteristics, not just age, gender, and type of illness, but also the exact kind of treatments they have undergone, and other medical information most people just don't know how to read or find, she explained.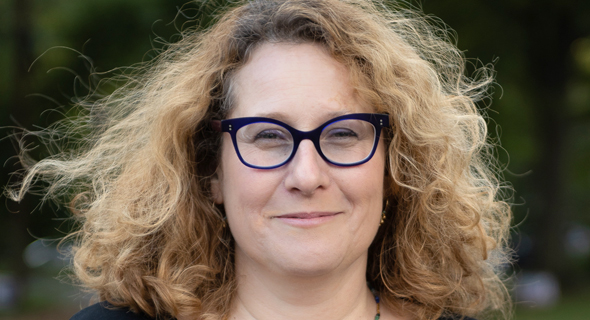 Tzvia Bader, co-founder and CEO of TrialJectory. Photo: PR

In 2017, Bader, a former executive at Israel-headquartered flavor and fragrance company Frutarom Industries Ltd. and Nasdaq-listed Amdocs Inc. and Nice Ltd., co-founded TrialJectory Inc., a New York-based startup that aims to connect cancer patients with the right clinical trial.

To use the service, patients, family members, or caregivers need to fill out a form made up of easy to understand questions.

Using machine learning algorithms, the system automatically scans existing databases to find matches and narrow down and prioritize available clinical trials to just several of the most relevant ones.

The main database used by the company is available on the U.S. Food and Drug Administration's website, but in its raw form it may be difficult to understand and use to non-professionals, said Bader.

Around 100,000 different clinical trials for oncological treatments are carried out around the world today, most of them in the U.S., she said.

"It is nearly impossible for patients and their families that normally have no medical background to navigate and truly understand their options when it comes to non-conventional treatments. It can be a full-time job."

The company offers its service to patients to free and relies on finder's fees paid by pharmaceutical companies looking for test subjects as its business model.

Healthcare providers also find it difficult to match patients with the right clinical trials as it is nigh impossible to keep abreast of every new experiment, she added.

Even for patients that already have a clear recommendation, Bader believes TrialJectory can be of help. "Just like you won't let your boss determine your next career move, you shouldn't blindly follow your doctor's orders without examining all available treatment options," she said.