Israeli Supermarket Chain Shufersal Wants to Go Cashier-Free
The company partnered with Tel Aviv-based startup Trigo Vision to implement no-checkout technologies in its 272 stores
Tel Aviv-listed Shufersal Ltd., Israel's biggest supermarket chain, has partnered with Tel Aviv-based shopping automation startup Trigo Vision Ltd. to offer a no-checkout shopping experience within the chain's 272 stores, the companies announced Tuesday.

For daily updates, subscribe to our newsletter by clicking here.

Founded in 2017, Trigo Vision uses in-store ceiling-mounted cameras to identify items picked up by customers, automatically charging them as they leave the store. The cost of implementing Trigo Vision's system is estimated at NIS 50,000 (approximately $13,500) per store, according to a person familiar with the deal who spoke with Calcalist on condition of anonymity.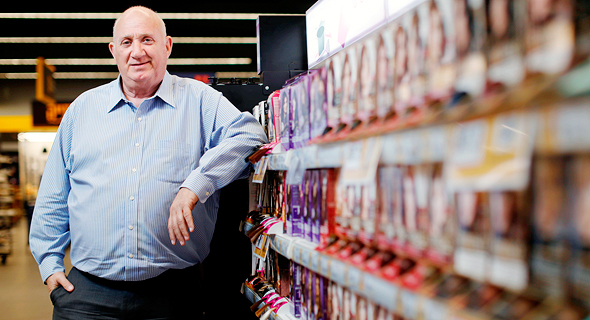 Shufersal CEO Itzik Abercohen. Photo: Amit Sha'al

In July, Trigo Vision raised $7 million in a seed funding round led by Tel Aviv and London-based Hetz Ventures and Vertex Ventures Israel.

Similar technologies are already in use around the world with Amazon's Amazon Go—a checkout-free convenience store chain operating since 2016, with shops in Seattle, Chicago, and San Francisco—being the most prominent.