Israeli Quantum Computing Startup Quantum Machines Raises $5.5 Million
Quantum Machines develops software, hardware, and electronics for the nascent quantum computers industry
Tel Aviv-based quantum computing startup Quantum Machines (QM) raised $5.5 million in a seed round led by Israeli venture capital firm TLV Partners, the company announced Wednesday. Venture capital firm Battery Ventures LP also participated in the round.

For daily updates, subscribe to our newsletter by clicking here.

Quantum computing has the potential to drastically reduce computing time for complex problems. Google, IBM, Intel, and Alibaba have all embarked on initiatives related to quantum computing in recent years.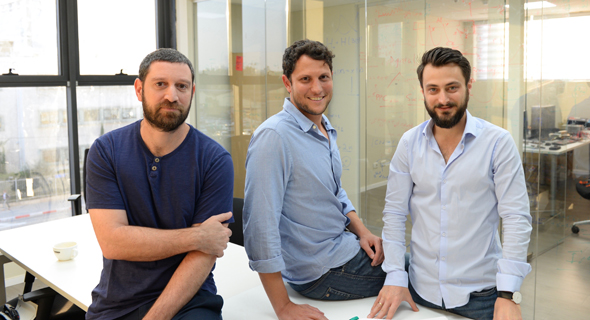 QM founders Nissim Ofek (left), Yonatan Cohen, Itamar Sivan. Photo: QM

Founded in 2018 by three researchers from the physics faculty at Israel's Weizmann Institute of Science, QM develops software, hardware, and electronics for the nascent quantum computers industry.

Quantum computing has been under development for a few decades, but in the past few years the industry has seen great advances that were fuelled by academic research, co-founder and CEO Itamar Sivan told Calcalist in an interview.

"It's a bigger revolution than its predecessors," Sivan said. "It's not about improving current computers but about building computers that are based on new rules."

The company's first product is set to hit the market in 2019.