Medtronic to Acquire Nutrition Data Startup Nutrino to Boost Diabetes Offering
Tel Aviv-based Nutrino cross-references personal data with existing databases and research to create personalized nutrition recommendations
Medtronic PLC has signed a definitive agreement to acquire Tel Aviv-headquartered Nutrino Health Ltd. to boost its diabetes treatment capabilities, the company announced Wednesday. The companies have been collaborating professionally since 2016. The financial terms of the deal weren't disclosed, but one person familiar with the matter who spoke with placed the sum at around $100 million, speaking with Calcalist on conditions of anonymity.

For daily updates, subscribe to our newsletter by clicking here.

The deal is expected to close by January 25, 2019, subject to customary closing conditions.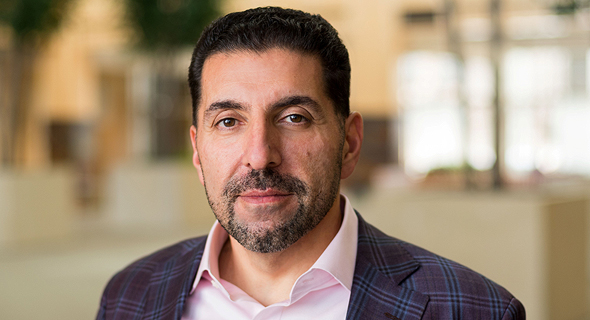 Medtronic executive vice president Hooman Hakami. Photo: PR

Founded in 2011, Nutrino provides nutrition-related data and analytics. The company uses personal data such as activity and food logs, medical data points including blood tests and insulin levels, data generated by wearables and social media, cross-referencing it with nutritional databases and research to create personalized recommendations. Customers include individuals as well as professionals and businesses. The company previously raised $10 million, announcing an $8 million investment in April from investors including Pereg Ventures, New York Angels, Nielsen Ventures, and Gandyr Group.

In an October interview with Calcalist, Hooman Hakami, the president of Medtronic's diabetes business, said the company is scouting for Israeli companies and technologies in the field of diabetes treatment. At the time he stated Medtronic is looking at three main areas: blood glucose level tracking technologies, automatic injection of insulin via injection or pump, and technologies that use data and artificial intelligence to lessen diabetes care costs for the health system.

According to the International Diabetes Federation, one in 11 adults had diabetes in 2017, making for 425 million affected globally. 12% of the global health expenditure—$727 billion—goes to treating diabetes. The federation estimates that by 2045, one in 10 adults, or 629 million, will have diabetes, with global expenditure climbing to $776 billion.

Nutrino has been developing algorithms to predict glycemic responses to food, according to Medtronic's Wednesday announcement. "Bringing Nutrino and their nutrition-related expertise into our organization will give us a substantial differentiator in the diabetes industry and accelerate our progress to help people with diabetes live with greater freedom and better health," Hakami said in a statement.

Medtronic has tapped Israeli companies before. In October, the company announced a $1.34 billion acquisition of Israel-based surgical robotics company Mazor Robotics Ltd. The company acquired medical visualization company Visionsense Ltd. earlier this year and paid over $300 million for Ventor Technologies Ltd. in 2009. Medtronic also holds three Israeli subsidiaries through its 2015 acquisition of Covidien PLC.