El Al to Compensate Passengers for Failing to Land in Time for Shabbat
Passengers of El Al flight 002 last Friday will receive free tickets to a destination in Europe
After failing to land a flight in time for Shabbat earlier this month and consequently making a series of publicity faux pas, Israel's national carrier El Al said Monday it would compensate each of the 400 affected passengers with a roundtrip flight to Europe. The company did not name specific destinations.

For daily updates, subscribe to our newsletter by clicking here.

The incident, widely reported by Israeli news media and trending on local social media, has been since dubbed the "Shabbat Flight."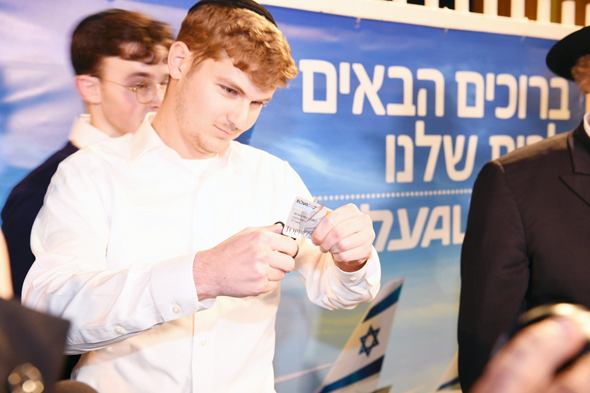 Ultra-Orthodox El Al customers cut frequent flier cards in protest. Photo: Yair Sagi

El Al has taken a figurative nosedive after its November 15 flight 002 from New York failed to take off in time to arrive in Tel Aviv before Shabbat. After redirecting mid-flight to Athens to deposit Shabbat-observing passengers for the duration of the holy day, and after finally shuttling the flight's secular passengers back to Tel Aviv with a nine-hour delay Friday night, El Al initially pointed the finger at the flight's Haredi passengers. Alleging that many Haredi passengers had become unruly during the flight, a position which had been supported by eyewitness accounts aboard the flight, El Al went as far as threatening to file complaints with Israel Police.

In response, Haredi passengers and community leaders rebuked the allegations, saying they are nothing but an attempt to take the blame off El Al, whose aircrew had allegedly been late to arrive at JFK airport, triggering the unfortunate—and undoubtedly costly—chain of events.

On Wednesday, Israeli news outlet Ynet News reported that the captain on the Shabbat Flight had pleaded with JFK air traffic control to let him take off as soon as possible because his passengers were "making problems." Ynet cited a recording of in-flight radio communication.

A number of eyewitness testimonies published by Israeli media and shared on social media last week supported the Haredi passengers' accounts, denying any disturbance and directing the blame back at El Al.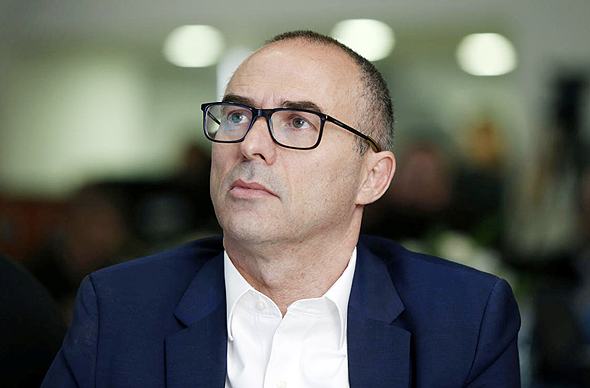 El Al CEO Gonen Usishkin. Photo: Amit Sha'al

With contradicting eyewitness reports and mounting anger against the airline, El Al later softened its messaging somewhat. On November 19, El Al CEO Gonen Usishkin issued a letter condemning what he called a "polarizing discourse" and "exchange of accusations" between sectors of Israeli society. In his page-long letter, Usishkin touched on the unforeseen circumstances that were at play and on the complexity of the situation but did not provide an explicit apology. He did, however, announce that El Al will launch its own investigation into the incident.

The letter was later criticized as a thinly veiled attempt to pivot the discourse from El Al's own failure to the issue of political power struggles between Israel's Haredi and secular populations.

Observant Jews refrain from any form of labor and travel from sundown on Friday to sunset Saturday. Many observant and ultra-Orthodox Jews favor El Al for being a kosher airline—it serves only kosher food and refrains from operating on Shabbat. The company is even known to go as far as enforcing some form of gender-based segregation to appeal to its orthodox passengers, on countless occasions moving female passengers from their assigned seats at the demand of male Haredi passengers. This practice has won El Al a lot of unfavorable media attention in recent years, and even a successful class-action suit.

In the days since the now infamous Shabbat Flight, a widespread protest has been brewing. On Sunday, Haredi media outlets in Israel reported that a number of Haredi leaders said they will cut their El AL frequent flier cards in protest. Several Rabbis were cited as demanding an official apology.

In a statement Monday, El Al tried to clear the air, saying it "never blamed its secular, observant, or ultra-Orthodox passengers for the incident." El Al Also expressed its full support to the flight ground and aircrews, saying they have acted "admirably." Perhaps El Al is trying to push its own version of the old philosophical question: if a plane fails to land on time and no one is to blame, did it even happen?