Bondholders Bash Matomy for Intention to Renegotiate Bond Terms
The Tel Aviv-based digital marketing company announced its intention to renegotiate its debt management plan last week, sending its stock plummeting
The bondholders of London-listed digital marketing company Matomy Media Group Ltd. are accusing the company of leaving them with zero choices, following the company's announcement that it intends to renegotiate the terms of its outstanding bonds, issued in February.

For daily updates, subscribe to our newsletter by clicking here.

Tel Aviv-based Matomy raised around $30 million via the bonds on the Tel Aviv Stock Exchange to finance the acquisition of the remaining 10% stake in its subsidiary Team Internet AG. The 10% is estimated at $18 million. Matomy must complete the transaction by November 30, or give the subsidiary's previous owners the option to buy back as much of the stock as they want at a 40% discount, according to the deal's terms.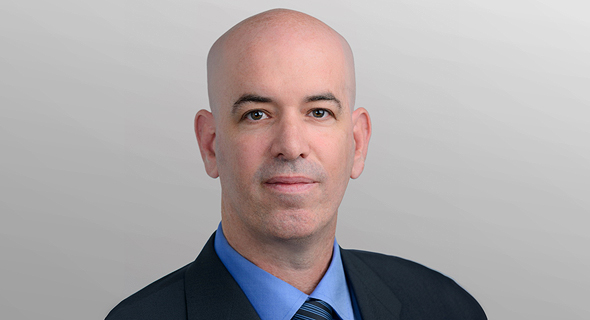 Matomy CEO Liam Galin. Photo: PR

Matomy issued its bonds with a coupon of 4.8% a year. By now, the Tel Aviv-traded bonds trade at a junk-rate yield of 37.3%. The company's stock was at a 52-week low on market close Wednesday.

Matomy announced its intention to renegotiate its debt management plan on Friday, sending its stock tanking by 44.55% by Sunday market close on the Tel Aviv Stock exchange. The meeting with its bondholders was held Wednesday at the company's Tel Aviv offices. Four of its main shareholders agreed in principle to make a capital infusion to enable it to complete Team Internet's acquisition, according to information the company presented at the meeting.

Angry bondholders accused the Matomy's executives of misrepresenting its situation as part of the bond issuance. Matomy listed its European subsidiary, mobile advertising platform operator Mobfox Media Advertising GmbH, as one of its main assets at the time, estimating the company will provide revenues of $50 million a year. Earlier this month Matomy announced it has sold Mobfox for $7.5 million. The company paid $17.6 million for the subsidiary in 2014.

Matomy CEO Liam Galin said the activities of the likes of Google, Facebook, Twitter and Amazon in mobile ads has put a downward pressure on Mobfox's earnings at the meeting. Galin was appointed at the beginning of the year. The company's main remaining core asset is now Team Internet, he said.