Qualcomm Sets Up $100 Million AI Fund, Invests in AI Startup AnyVision
The company will invest in startups developing autonomous cars, robotics and machine learning platforms via its venture arm, Qualcomm Ventures
Qualcomm Inc. to invest in artificial intelligence startups via new $100 million fund. On Wednesday, Qualcomm's venture arm, Qualcomm Ventures LLC, announced the fund, saying it will invest in startups developing on-device artificial intelligence technologies, with an emphasis on autonomous cars, robotics, and machine learning platforms. The fund, which builds on over a decade of Qualcomm's AI research, is part of Qualcomm's 5G strategy, the company stated.

For daily updates, subscribe to our newsletter by clicking here.

The new fund's first investment was in Tel Aviv-based startup AnyVision Interactive Technologies Ltd., as part of a series A round, Qualcomm said without disclosing any more details.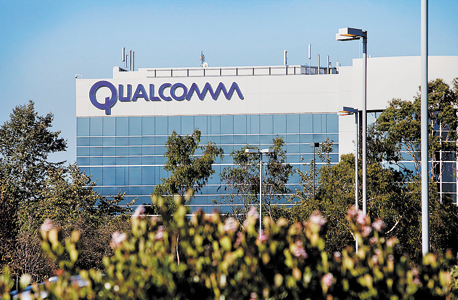 Qualcomm. Photo: Bloomberg

Founded in 2015, AnyVision develops software for real-time face, object, and human recognition in large crowds. The technology can interact with security cameras in public spaces such as airports and stadiums, and can also be used for commercial purposes, for example by retailers. In June, Robert Bosch GmbH has led a $28 million, first investment round for the company, for which not all participants were disclosed. Bosch stated at the time it intends to add AnyVision's technology to its portfolio offering.

According to the database of Start-Up Nation Central (SNC), a nonprofit working to promote Israeli tech, there are currently almost 1,000 Israel-based companies developing AI-based technologies and products. Several of the largest global players in the domain, among them Nvidia, Intel, and Amazon, have set up AI-oriented research and development centers in the country in recent years.