China's GPS Company Exsun Partners With Israeli Startup EyeSight
Eyesight develops driver monitoring technology that tracks the driver's gaze direction, pupil dilation, and head position
Shenzhen, China-based GPS company Exsun has partnered with Israel-based motion recognition startup EyeSight Technologies Ltd. to collaborate on a safety system for commercial trucks, the companies announced Wednesday.

For daily updates, subscribe to our newsletter by clicking here.

New regulations that will come into force in Shenzhen in June require all heavy trucks to have driver monitoring systems. As part of the deal, Eyesight's driver monitoring technology that tracks the driver's gaze direction, pupil dilation, and head position, will be integrated within Exsun's truck fleet management tools. The terms of the deal were not disclosed.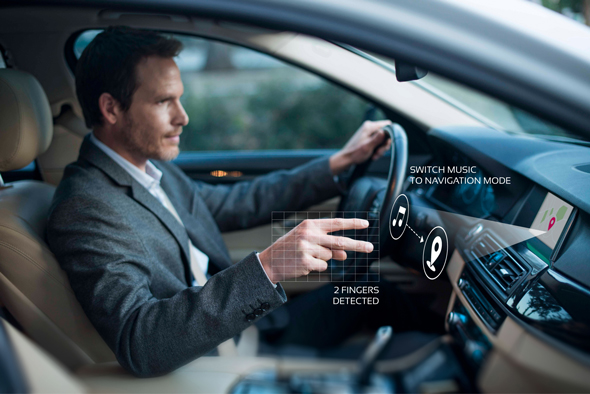 EyeSight's technology. Photo: PR

Earlier this year, Eyesight announced a collaboration with Chinese tier-1 auto informatics company Shenzhen Soling Industrial Company Ltd. to develop and market driver monitoring systems in China.