U.S. Vice President Slams Airbnb's Settlements Ban, Misses Mark With Jerusalem Comment
In contradiction to a part of the statement given by the U.S. vice president, Airbnb explicitly said in its announcement that it would not be removing listings in Jerusalem
On Friday, American Vice President Mike Pence criticized Airbnb's decision to ban listings in Israeli settlements in the West Bank. The home rental company announced the ban earlier this month, drawing both support and criticism.

For daily updates, subscribe to our newsletter by clicking here.

"In the wake of Airbnb's decision to ban listings of Jewish homes in eastern Jerusalem and the West Bank, we've made it clear: the Boycott, Divestment, and Sanctions movement is wrong, and it has no place in the free enterprise of the United States of America," Pence said speaking at the annual conference of the Israeli American Council, held in Hollywood, Florida.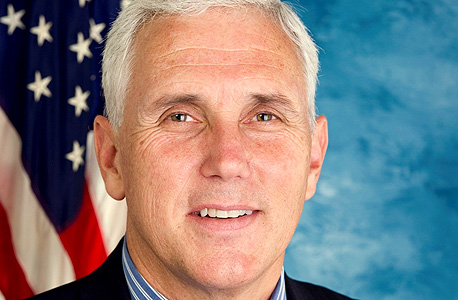 Vice President Mike Pence. Photo: Wikipedia

In contradiction to a part of the statement given by the U.S. vice president, Airbnb explicitly said in its announcement that it would not be removing listings in Jerusalem.

In fact, Secretary General of the Palestine Liberation Organization (PLO) Saeb Erekat praised Airbnb's decision as an "initial positive step" but said the company should have included East Jerusalem in the locations from which it intends to remove listings, in a press release published November 19.

Airbnb's announcement of the planned removal of settlement listings came one day before New York-based Human Rights Watch was set to publish a report outlining the company's activities in the West Bank.

"Support for the Jewish State is not a partisan issue, it is an American issue," Pence said at the Florida event.

In response to Airbnb's decision, a group of 18 Americans filed a lawsuit in Delaware against the company. In Israel, a separate class-action lawsuit against the company was filed to a Jerusalem court. The Israeli suit was filed by Ma'anit Rabinovich, a Jewish settler from the West Bank settlement of Kida, located approximately 45 kilometers north of Jerusalem.