Following Plan to Renegotiate Bond Terms, Matomy Under Pressure From Shareholders, Bondholders
On Wednesday, the company's bondholders will meet to consider two action proposals, both of which may lead to Matomy declaring an event of default
Digital marketing company Matomy Media Group Ltd. is facing pressure on all fronts following its announced plan to renegotiate the terms of its outstanding bonds in order to complete an important acquisition on schedule.

For daily updates, subscribe to our newsletter by clicking here.

On Monday, Tel Aviv and London-listed Matomy filed its proposed plan regarding its outstanding bond covenants and its overdue payment for the remaining 10% stake in subsidiary Team Internet AG. The plan includes a change in the payment schedule for both, as well as a $10 million cash infusion from shareholders.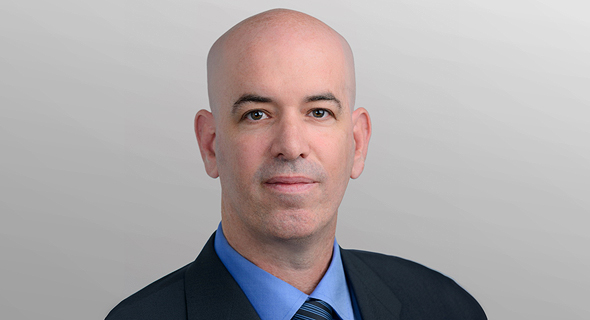 Matomy CEO Liam Galin. Photo: PR

Tel Aviv-based Matomy raised around $30 million in February via bonds on the Tel Aviv Stock Exchange to finance the acquisition of the 10% stake from Rainmaker Investments GmbH. The deadline for the transaction was November 30. On November 23, the company announced its intention to renegotiate the bonds or face the possibility of an event of default, leading angry bondholders to accuse the company of putting them in an impossible situation.

Matomy said in November that some of its significant shareholders agreed in principle to make a capital infusion to enable it to complete Team Internet's acquisition. This led legal representation for some unidentified shareholders to send Matomy a letter stating their support is limited to financing regular company operations such as wage payment, if needed, and not the acquisition.

Matomy also stated its intention to renegotiate the terms or defer the payment to Rainmaker, leading the latter to send a letter to Matomy and reject the possibility of making any changes to the agreement.

The company's bondholders intend to hold a meeting by proxy on Wednesday to vote on two proposals. Both demand that Matomy's significant shareholders infuse the company with cash—either $10 million or $16 million, depending on the proposal—not to be repaid until the bonds are paid in full. The bondholders also demand that payments to both them and Rainmaker be kept on schedule, and that Matomy undergo a restructuring process to cut its expenses.

According to the proposals up for vote, if the conditions demanded are not met by the company, the bonds may go into default, requiring Matomy to repay them immediately.

Matomy fell almost 60% on the London exchange since its November 23 announcement, and is currently an additional 6.8% down.