Breaking
Netanyahu: Oman and Chad to Allow Israeli Airlines to Fly Over Airspace
Israeli Prime Minister Benjamin Netanyahu stated that Sultan Qaboos of Oman has agreed to let Israel's national carrier, El Al, fly over Omani airspace
On Monday, Israeli Prime Minister Benjamin Netanyahu stated that Sultan Qaboos of Oman has agreed to let Israel's national carrier, El Al, fly over Omani airspace. Netanyahu spoke at a conference of Israeli ambassadors to North America, Europe, international organizations, the Middle East and Eurasia, at the Foreign Ministry in Jerusalem.

For daily updates, subscribe to our newsletter by clicking here.

Netanyahu added that currently, Israeli airlines "can fly over Egypt, Chad, and probably over Sudan." He praised the airspace rights development as "an unprecedented revolution."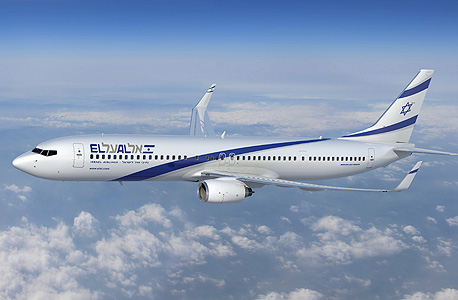 Israel's national carrier, El Al.

Israeli news outlet Yediot Ahronot reported last month that Netanyahu aims to stabilize relations with Nigeria, Chad, and Sudan.

Diplomatic relations with the three African countries can shorten flights from Israel to South America by about three hours. Later this month, LATAM Airlines will start operating a direct route from Tel Aviv to Brazil.

By making this comment, Netanyahu has essentially confirmed that El Al can now fly over Chad and his goal over Sudani airspace rights is inching closer.

Speaking at an innovation summit in late October, Netanyahu hinted that Gulf states are cozying up to Israel. The next day, he already made an unannounced visit to Oman, becoming the first Israeli official to publicly visit the country in more than two decades.