WeWork Strikes Delicate Religious Balance With Jerusalem Site
Shared real estate company WeWork launched its first Jerusalem location just two weeks ago and had already managed to dodge a bullet in the form of wide-ranging protests from the city's large community of ultra-Orthodox Jews
Shared real estate company WeWork launched its first Jerusalem location just two weeks ago and had already managed, at least temporarily, to dodge a bullet in the form of wide ranging protests from the city's large community of ultra-Orthodox (Haredi) Jews. Now appeased, prominent members of the community fumed over the fact that, while officially closed on Shabbat, WeWork members can work at the facility during the Jewish holy day.

For daily updates, subscribe to our newsletter by clicking here.

Public outcry concerning WeWork's operation in the city broke out just days after the complex's inauguration ceremony. Two weeks ago, city councilman Yochanan Weizman, of Haredi party Agudat Yisrael, sent a letter to other ultra-Orthodox city council members, urging them to protest against what he called "mass Shabbat desecration" at WeWork's facility.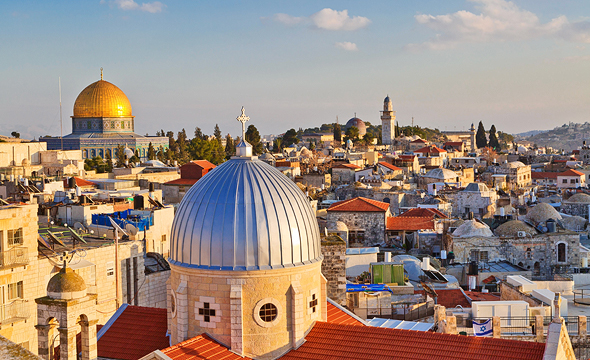 Jerusalem. Photo: Shutterstock

WeWork's coworking spaces let companies and individuals rent offices and desk spaces in shared facilities, complete with cleaning services, stocked kitchenettes, and networking and social events. Members can enter and use the facilities on a 24/7-basis, but services by WeWork personnel are not provided during Shabbat in Israel or weekends in other countries.

"WeWork does not operate on Shabbat. We respect all of Jerusalem's diverse populations and their traditions," a spokeswoman for WeWork said in a message sent to Calcalist Monday.

"WeWork aims to connect between people and cultures and our expansion in Jerusalem exemplifies our commitment to local communities," the company added in a further comment sent Wednesday.

Unlike WeWork, Ampersand, an ultra-Orthodox coworking space launched in April in Bnei Brak, a Haredi town in the outskirts of Tel Aviv, restricts all access to its facilities on Shabbat.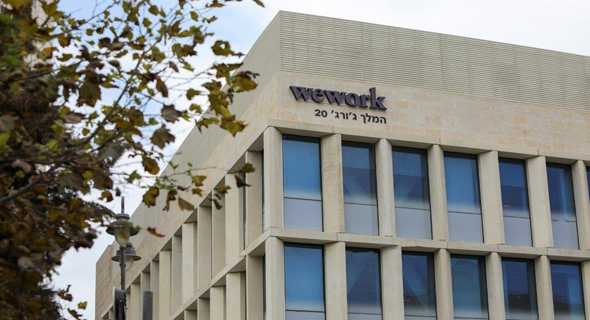 WeWork's Jerusalem location. Photo: Eyal Marilus

In interviews with Calcalist held Tuesday and Wednesday, Weizman said that after talking to WeWork representatives, he currently sees no reason to call the country's ultra-Orthodox population to arms over the operation of a WeWork facility in the city.

"We reached understandings that one can live with, in current-day Jerusalem," he said.

The views expressed by Weizman, a central figure when it comes to Shabbat wars in Israel, carry much weight with the country's ultra-Orthodox population.

In his original letter, Weizman said he regarded WeWork's operation as a violation of municipal law and of the "status quo." Established in 1947 in a letter sent to Agudat Yisrael by David Ben Gurion, who one year later became Israel's first prime minister, the "status quo" serves as a guideline for Israeli legislators. It dictates maintaining the current situation when it comes to Shabbat observance and other fundamentals of Jewish Orthodoxy, such as marital rights and Kosher laws. Effectively, the "status quo" is the reason why public transportation, public services, and most stores and businesses shut down in Israel for up to 36 hours every week, as well as on Jewish sacred days, but non-Kosher restaurants and cafes, cinemas, and museums remain open.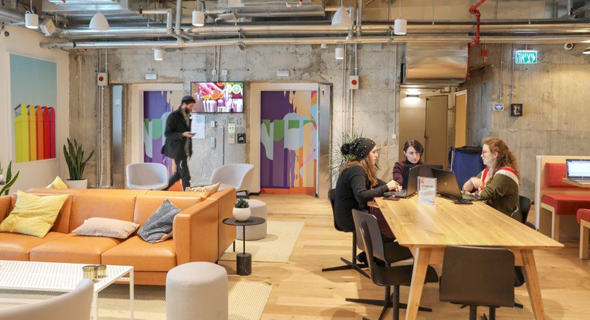 WeWork's Jerusalem location. Photo: Eyal Marilus

Observant Orthodox Jews avoid all labor during Shabbat, between sunsets on Fridays and Saturdays. The definition of "labor," according to the rabbinical religious code, includes any form of activity one is getting paid for, except certain religious functions, writing, traveling, any form of monetary transaction, and actively operating any type of machine or electronic device. Rabbinical exceptions apply almost solely to potentially life-saving activities such as medical and police work.

Last week, newly elected Jerusalem Mayor Moshe Lion said he has no problem with the way WeWork operates on Shabbat. "As far as I am concerned, the whole city can be filled with WeWork complexes," he said, adding that WeWork is essential for the city's growth plan and its tech industry.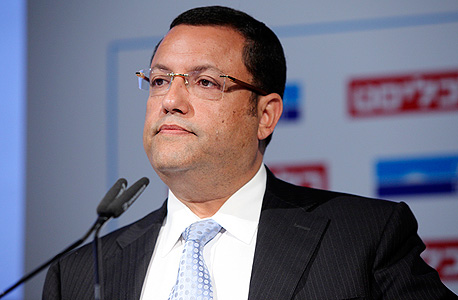 Mayor of Jerusalem Moshe Lion. Photo: Amit Sha'al

Jerusalem, one of Israel's poorest cities, has ambitious plans when it comes to economic development, with several projects currently underway, including a new business district and transportation hub near the city's western entrance, a new campus for the city's biggest tech success story Mobileye, acquired by Intel in 2017 for $15.3 billion, and an express train to Tel Aviv that, for now, only gets as far as Ben Gurion International Airport, 19 kilometers southeast of its destination.

Lion, an Orthodox religious Zionist, won the mayorship in November in a runoff municipal election against liberal candidate Ofer Berkovitch, with the support of most of the city's religious and ultra-Orthodox populations.

Commenting on Lion's statement, Weizman said that while he understands why the city's mayor wants to have WeWork in Jerusalem, he would expect a different response from him, as the candidate favored by most Haredi voters.

He further noted, that as far as he is concerned, the matter of WeWork's operation in the city was settled.

"The Messiah is yet to come, and we would love for everyone to observe Shabbat, but that just isn't the way things are at this time," Weizman said.

"Personally, I find it unacceptable for restaurants to open on Shabbat, but it is legal," he added. The same goes for WeWork offices, he noted. "I am not saying I am fine with it, but it is not something we are going to fight for."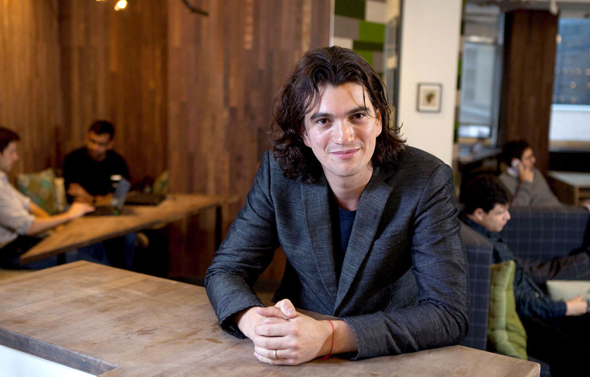 WeWork co-founder Adam Neumann. Photo: Dan Kenan

Some, however, remain unappeased. The Orthodox Jewish Chamber of Commerce (OJC), a U.S.-based organization claiming to represent Orthodox Jews, is calling for an international boycott on all locations and services offered by WeWork as well as on anyone owning company shares until WeWork prevents its members from using the Jerusalem facility during Shabbat.

Some of WeWork's key investors are ultra-Orthodox Jews, including its first investor Joel Schreiber, a Hasidic Brooklyn real estate investor.

The call for a boycott was announced Monday in a LinkedIn post by Duvi Honig, founder, and CEO of OJC.

Approached for comment Monday, an OJC representative said Honig could not be reached.

Shabbat desecration is a common cause for controversy and public outcry in Israel.

Last month, a number of Haredi ultra-Orthodox Jewish leaders called to boycott Israel's national carrier El Al Israel Airlines Ltd., in protest of a recent incident in which a delayed Friday El Al flight from New York was at risk of still being in the air after Shabbat began. El Al rerouted the flight to Greece.

The coalition led by Israeli Prime Minister Benjamin Netanyahu was threatened in 2017 and again in 2018 over attempts to stop railway maintenance on Shabbat. In both cases, work was rescheduled for weekdays and nights, causing frequent interruptions of service.

In August, another coalition crisis was averted when plans to put in place a pedestrian bridge over a major Tel Aviv traffic artery scheduled to be carried out over six Shabbats were canceled.

In 2017, Neumann told Israeli newspaper Yedioth Ahronoth that he, his wife, and their five children have been observing Shabbat for two years, completely avoiding all work, including any contact with his multi-billion-dollar company. Neumann claimed that the more observant of Shabbat he gets, the more successful his company is.