Remote Support for Self-Driving Cars Startup Raises $3 Million
Tel Aviv-based Ottopia develops software that allows a human operator to remotely assist a vehicle's artificial intelligence system in making decisions in complex situations
Tel Aviv-based remote support for self-driving cars startup Ottopia Technologies Ltd. has raised $3 million in a seed round led by Tel Aviv-based automotive investment firm MizMaa Ventures, the former announced Friday.

For daily updates, subscribe to our newsletter by clicking here.

Ottopia was founded earlier this year by former Microsoft executive Amit Rosenzweig and former head of the autonomous vehicles and robotics branch for the Israeli military Leon Altarac.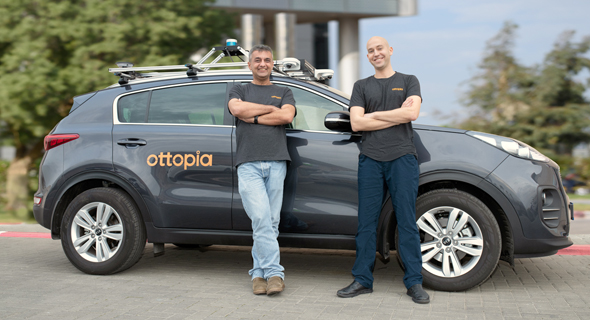 Ottopia co-founders Leon Altarac (left) and Amit Rosenzweig. Photo: Ottopia

The company develops software that allows a human operator to remotely assist a vehicle's artificial intelligence system in making decisions in complex and unpredictable situations.

Alongside MizMaa Ventures, other investors in the round include Shanghai-based venture capital fund Glory Ventures, Silicon Valley-based Plug and Play Ventures, and Tel Aviv-based automotive fund NextGear.