South African Chemical Company AECI Partners With Autonomous Irrigation Startup SupPlant
Israeli startup SupPlant develops a sensor-based system that autonomously waters crops according to gathered data, while optimizing water consumption
Johannesburg-listed chemical company AECI Ltd., through its agricultural chemicals subsidiary Nulandis (Pty) Ltd., signed a collaboration agreement last week with Israel-based agrotech company SupPlant Ltd., Oded Rahav, head of business development at SupPlant told Calcalist in an interview Monday.
For daily updates, subscribe to our newsletter by clicking here.
According to the agreement, Nulandis will invest an undisclosed amount of several million dollars in marketing SupPlant's technology in South Africa and 14 other countries in Africa, Rahav said.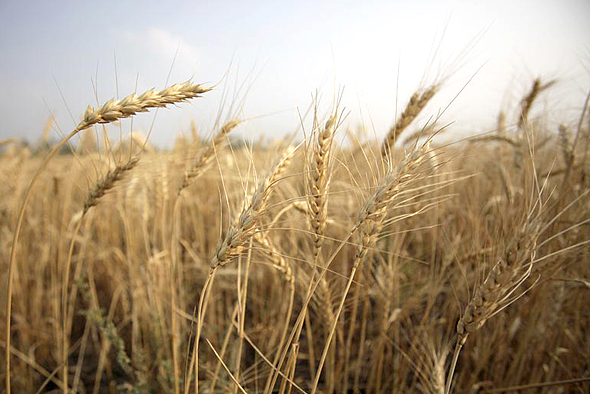 Crop (illustration). Photo: Bloomberg
Founded in 2012 and based in the northern Israeli town of Afula, SupPlant develops a sensor-based system that autonomously waters crops according to gathered data, while optimizing water consumption and alerting farmers of the state of crops, soil, air, and irrigation within a plot.
"Through sensors and an artificial intelligence-based data analysis system, SupPlant's technology lets the plant dictate when and how much water it needs, preventing plant distress and growing a healthier, more resistant plant that produces more crop," Rahav said.
In August, Israeli businessman Meir Shamir invested $3 million in SupPlant through his investment firm Mivtach Shamir Holdings Ltd.