Sun Corporation Seeks to Offload Stake in Mobile Forensics Firm Cellebrite
Japan's Sun Corporation is in talks to sell at least part of its stake in mobile forensics subsidiary Cellebrite, two people familiar with the matter said
Japan's Sun Corporation is in talks to sell at least part of its stake in mobile forensics subsidiary Cellebrite Mobile Synchronization Ltd., according to two people familiar with the matter. Widespread use of Cellebrite's mobile data jacking by police has been repeatedly criticized by privacy advocacy groups.

For daily updates, subscribe to our newsletter by clicking here.

Cellebrite "is not for sale," a company spokesman said Monday.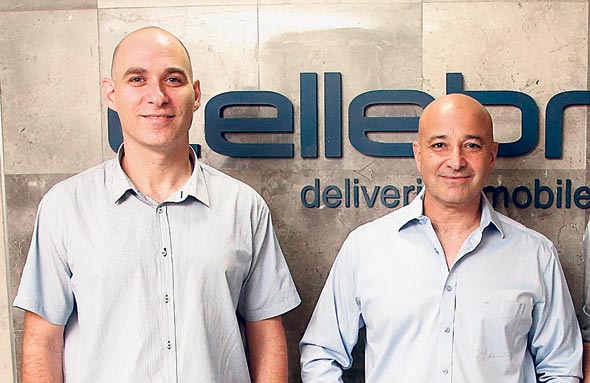 Cellebrite co-CEO Yossi Carmil (right). Photo: Yariv Katz

After buying a majority stake in Cellebrite for $17 million in 2007, Sun Corporation now seeks to sell up to 50% of Cellebrite shares according to a company valuation of $400 million, the two people familiar with the matter said. Potential buyers include Australian investment bank Macquarie Group Ltd., and York-headquartered investment firm KKR & Co. Inc., these people said.

Sun, Macquarie, and KKR have yet to respond to a request for comments.

Founded in 1971 and headquartered in Konan, in the Aichi Prefecture of Japan, Sun sells mobile routers and supplies Japan's gaming industry with electronic equipment. The company reported revenues of around $110 million for the six months ending September 2018.

Founded in 1999, Cellebrite started as a company that offered phone-to-phone data transfer devices and contact synchronization and content transfer tools for mobile phones. The company now specializes in mobile forensics, its devices being used for mobile data extraction by law enforcement, and intelligence agencies, military entities, law firms, and security firms.

In February, Forbes reported that Cellebrite told customers it is able to extract data on devices running iOS 11, citing anonymous sources.

In March, Cellebrite sold its telecom business unit Mobilogy to Texas-based investment firm ESW Capital LLC. The unit offers civilian applications of the company's mobile forensics technology. The financial terms of the acquisition weren't disclosed.

In 2017, Vice online magazine Motherboard reported it had obtained 900 GB of data related to Cellebrite from hackers, which showed the company might have been selling its products to Turkey, the United Arab Emirates, and Russia. Cellebrite later confirmed the hack.