Telco 2030
Waze's Obvious, Yet Acute Epiphany
The company's peer-to-peer carpooling service, Waze Carpool, launched as a pilot in July 2015 in Israel. In October, Waze expanded the service to all 50 U.S. states
Carpooling, if done right, will eliminate traffic jams, Roy Sasson, director of analytics at Waze said at Calcalist's Telecommunication 2030 conference held Wednesday in Tel Aviv.

For daily updates, subscribe to our newsletter by clicking here.

Founded in 2008, mobile navigation app developer Waze was acquired by Google in 2013 for a total compensation of $1.3 billion.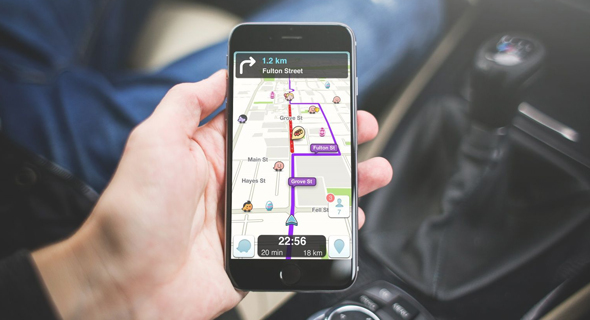 Waze's app. Photo: SMBP

The company's peer-to-peer carpooling service, Waze Carpool, launched as a pilot in July 2015 in Israel. To avoid local regulatory hurdles it only allowed users to carpool en route to work.

In January, Waze partnered with Israel-based online payment company Payoneer Inc. to allow carpoolers to pay through the app and launched its service initially in Texas, California, and Israel.

As part of Waze Carpool, users fill out their home and work addresses, and drivers and riders alike can filter their carpool companions based on star ratings, mutual friends, and even gender.

In October, Waze expanded its carpool service to all 50 U.S. states.

"If we manage to get enough people to sit together in a car, we do not have to create new infrastructures, and the traffic problem will be solved," Sasson said.

It is not easy to get people to give up the car and to travel with others, though, he added.

Israeli law only permitted licensed taxis to offer paid rides until that changed last year. The Israeli Transportation Ministry issued new regulations in 2017, legalizing paid peer-to-peer rideshares, under heavy restrictions.

Such rides must not be hailed but ordered in advance, and pricing is set according to mileage, as a way to split costs between drivers and passengers. Drivers can only offer the service up to twice a day, to up to four passengers, for instance as a way to help colleagues carpool, neatly fitting the model used by Waze.