Israel's Olympic Committee, Technion Open Joint Research Center
The center's first project will research windsurfing, a sport in which Israeli athletes regularly bring home international medals
The Olympic Committee of Israel, an umbrella organization for Israeli sports that represents Israel internationally, has announced Sunday the establishment of a joint research center with Israeli research university Technion Israel Institute of Technology. The center, which will be headed by Alon Wolf of the Technion's mechanical engineering faculty, will aim to improve Olympic sports in Israel in line with American and European models.

For daily updates, subscribe to our newsletter by clicking here.

"Very often we see that a fraction of a second or a few centimeters determine whether a competitor will win a gold medal. This kind of advantage is the result of scientific understanding and its implementation in training and equipment," Wolf said in a statement.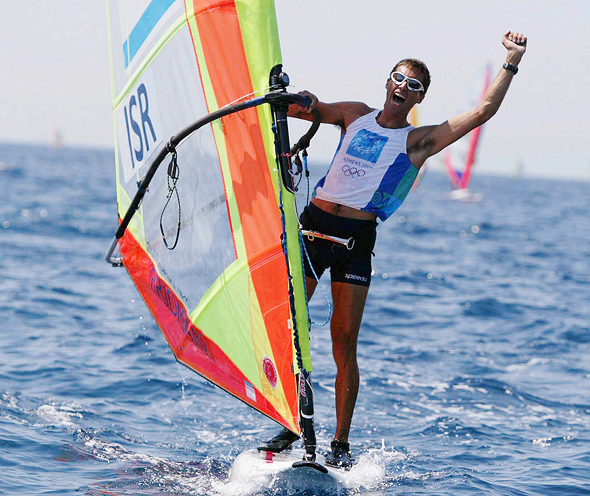 Windsurfer Gal Fridman winning gold medal, 2004. Photo: Reuven Schwartz

The center's first project will focus on windsurfing, researching the compatibility between surfer and surfboard to provide the athlete with the best performance ability.

Windsurfing is a sport in which Israeli athletes regularly win international medals, and in which Israel has won three of its nine Olympic medals, including its only gold medal to date—won in the 2004 Athens Olympics by Gal Fridman, who also scored a Bronze in the 1996 Atlanta events. In October, Fridman, who today works as an events photographer, announced his intention to sell his gold medal because he "needed the cash."

The Technion, one of Israel's leading research universities, was ranked 77th on the 2018 Shanghai Ranking, which rates the top 500 universities worldwide each year.