Opinion
Five Trends Set to Impact the Chip Industry in 2019
From autonomous things, to edge computing, and 5G, these five trends are expected to have a deep impact on the semiconductor sector in the year ahead
Thanks to new applications that required better and faster processing power the last couple of years have seen the semiconductor industry grow considerably. Some known applications are chips for the automotive industry, blockchain, and cybersecurity. In 2019, the following five trends are going to have a deep impact on the industry.

For daily updates, subscribe to our newsletter by clicking here.

1. Autonomous things. Until the autonomous car becomes a mass-market reality, smaller autonomous things are rapidly penetrating public and private space. These include robots for home and industrial use, and drones used in agriculture, sports and leisure. The significant progress made in the last few years in artificial intelligence and machine learning is expected to turn creative technologies to commercial products in 2019.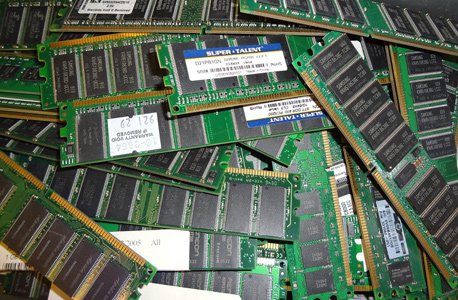 Chips. Photo: Pixabay.com

2. Edge Computing. Once a catchphrase for anything innovative, cloud computing has its limits, especially when considering new AI applications intended for automotive, industrial and consumer products. Capable processing units on end devices are crucial for critical applications and are here to stay. As more machines are getting smarter brains, the trend is only expected to pick up, with industrial machines, and home appliances getting their own embedded processors.

3. LoRa technologies. LoRa, or Long Range technologies, are a possible answer to the industry's search for a low-cost infrastructure for massive use of Internet of Things applications. Together with LoRaWAN, the underlying network, LoRa enables wireless, bi-directional and long-range communication on public frequencies. Over 100 mobile operators in more than 50 countries have already opted to use LoRa, utilizing effective communication in sub-Gigahertz frequencies to a range of over 10 kilometers in rural areas.

4. 5G. With a promise of ushering in an age of higher than ever data transfer speeds (up to 20 Gigabytes per second), pictures and videos included, low cost and better availability, the next generation of cellular communication is getting nearer. The final specifications of 5G, called IMT-2020, are expected to be published in March 2019 by the International Telecommunication Union, a Geneva-headquartered United Nations agency. The upshot: in 2019, many operators will start acquiring 5G systems in the hope of making them fully functional by 2020

5. Quantum computing. Imagine a giant library of books: a classic computer would read every book in a library in a linear fashion; a quantum computer would read all the books simultaneously. While still in its infancy, quantum computing can be used to create personally tailored medicines, as one example. A new type of non-classical computing quantum computing offers an exponentially scalable, highly parallel computing model, making it possible to process data in previously unattained speeds.

Shlomo Gradman is the CEO of ASG Ltd. and the chairman of The Silicon Club, an Israel-based tech CEO forum.