Forecasts 2019
Our Arms Sales in Africa Are Marginal, Says Elbit CEO
Bezhalel Machlis, CEO of Israeli defense contractor Elbit Systems, spoke Monday at Calcalist's Forecasts 2019 conference in Tel Aviv
Our biggest markets abroad are North America, Western Europe, Singapore, and Australia; sales in Africa are marginal, Bezhalel Machlis, CEO of Israeli defense contractor Elbit Systems Ltd. said Monday. Speaking at Calcalist's Forecasts 2019 conference in Tel Aviv, Machlis was asked about arms sales to dictatorships, particularly in Africa. "Israel's defense apparatus has its own filters and there are incidents when the government intervenes," he said. Elbit also has its own ethical code, he said.

For daily updates, subscribe to our newsletter by clicking here.

Earlier this month, Elbit was ranked in 28th place among the top 100 most profitable arms sellers worldwide in 2017 by the Stockholm International Peace Research Institute (SIPRI), an institute dedicated to research into conflict, armaments, arms control, and disarmament.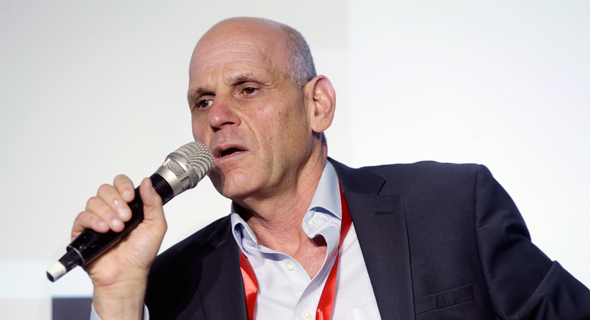 Elbit CEO Bezhalel Machlis. Photo: Amit Sha'al

Last week, British bank HSBC Bank PLC divested its investment in Elbit, according to multiple reports. Israeli media outlet the Jerusalem Post reported the bank cited a "human rights issue" as the reason for the decision. In response to Calcalist's request for comment, Elbit said Sunday it did not receive an announcement from the bank.

Speaking at the conference, Machlis also commented on Elbit's acquisition of state-owned arms manufacturer Israeli Military Industries (IMI) Systems Ltd., which was finalized in November. "We bought IMI for two main reasons," he said. "Firstly, to complete our portfolio— with precision armament and anti-missile defense," he said. "The second reason is that contrary to Elbit, IMI's primary market is domestic. 80% of Elbit's sales are abroad."