Forecasts 2019
Israeli Opposition Head Blasts Putin Over Syria Arms Deals
Russia's state news agency TASS reported in October that Moscow provided S-300 air defense systems to Syria's military free of charge. Netanyahu called the move "irresponsible"
Israeli opposition leader Tzipi Livni, a member of the center-left Zionist Union party, blasted Russian President Vladimir Putin over arms deals with Syria. Livni made the comments while speaking at Calcalist's Forecasts 2019 conference in Tel Aviv Monday. Russia's state news agency TASS reported in October that Moscow provided S-300 air defense systems to Syria's military free of charge. Netanyahu called the move "irresponsible."

For daily updates, subscribe to our newsletter by clicking here.

Every year, Putin sends out Christmas and New Year greetings to heads of states. On Sunday, the Kremlin released a statement saying that in his greeting to Israeli Prime Minister Benjamin Netanyahu, Putin "expressed hope that in the upcoming year Russian-Israeli relations will be developing in a constructive manner as a partnership." The statement also said that Putin was interested in strengthening peace and stability in the Middle East.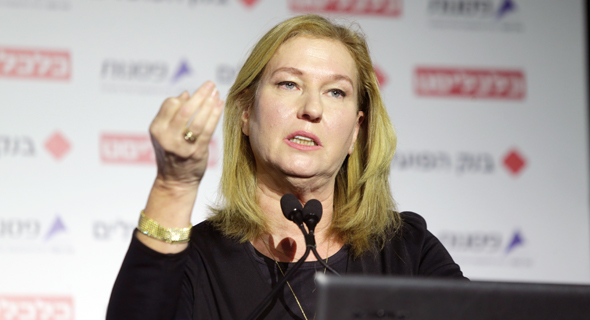 Tzipi Livni. Photo: Amit Sha'al

2018 had been a challenging year for Russia-Israel relations. In September, Moscow claimed that Israel failed to supply sufficient warning on a planned strike on Syrian targets, putting a Russian jet in the path of Syrian air defense systems. The jet was shot down, and 15 people were killed.

Speaking in Tel Aviv Monday, Livni said that while Putin's New Year greetings are appreciated, his arms sales to Syria cannot be overlooked.

Sales of Israeli arms to regimes violating human rights have increasingly come under scrutiny in recent years. According to Stockholm-based research institute SIPRI, three Israeli weapon makers were among the 100 companies worldwide to make the most money by selling arms in 2017.

Shaked's comments were interrupted by protestors opposing Israeli arms sales to human rights violating regimes.