Israeli Regulator Considers Mandating Registration of Civil Drones
Limited regulation today, such as flying restriction near airports, fails to account for the easy availability of drones in the current market
Soon, Israeli civilians looking to buy and fly drones might have to register them and pass a test on relevant regulation. In the next few weeks, Israel's Civil Aviation Authority (CAA) will be publishing the new regulations for public comment.

For daily updates, subscribe to our newsletter by clicking here.

The current laws regulating civil drones in Israel were passed in 1981—when flying them was very much a niche hobby—and Israel does not require a license for non-commercial crafts. The CAA estimates that there currently are 15,000-20,000 drones weighing 250 grams to 25 kg in the country.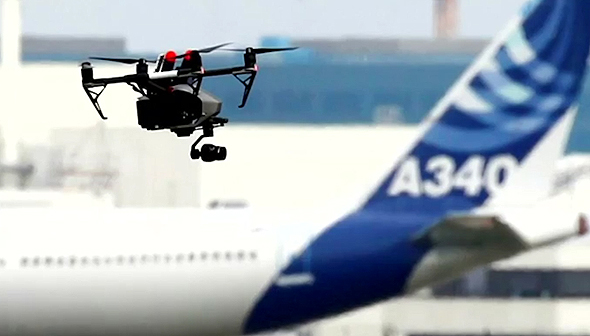 Drones. Photo: Reuters

Today some restrictions on drone flying exist, including a ban on flying drones within two kilometers of an airport's restricted airspace or at a height of over 150 meters, but these limitations fail to account for today's reality, where drones are affordable and easier to obtain than ever before.

According to the new regulations soon to be announced, anyone who buys a drone will need to register it on the authority's website, pass an online test on regulation, and mark the craft with the registration number. The database will be open to Israeli police, and fines of a few thousand shekels will be levied on anyone flying an unregistered drone.

Commercial drone flyers, for example those providing aerial photography services, are already required to receive a license form the authority.