Charge While You Drive Startup ElectReon Announces Successful Trial
The Israel-based company announced on Thursday it has managed to power an electric car by driving over 25 meters of a specially designed road
Tel Aviv-listed wireless charging company ElectReon Wireless Ltd. has announced on Thursday a successful trial for wirelessly powering an electric car mid-drive using its electric road infrastructure. The company stated it has managed to power a Renault Zoe over 25 meters of test road.

For daily updates, subscribe to our newsletter by clicking here.

Founded in 2013 and based in central Israel, ElectReon develops a real-time wireless electrification system for electric transportation, with the aim of reducing dependence on fuel, charging stations, and the need for large car batteries. The system uses ElectReon-developed copper coils placed under the middle lane of the road, which are then covered in asphalt, and powered by an underground system. Charging is performed via a receiver, or multiple receivers depending on the size of the vehicle, which are installed under the car.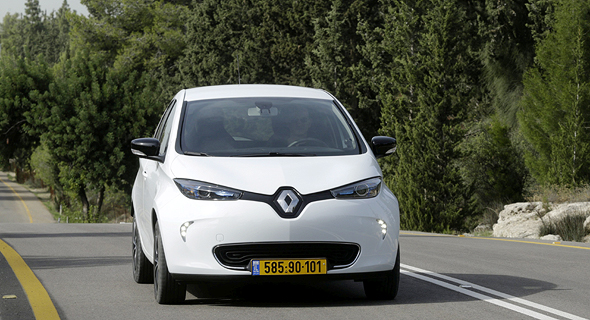 A Renault Zoe vehicle. Photo: Amit Sha'al

Following the trial, ElectReon stated its intention to build a circular 260-meter track to test several kinds of vehicles, including buses, at higher speeds and drive durations.

The company said the trial tested several conditions, including water on the road, and 12 kilowatts were transferred at 87% charging efficiency under all conditions.

ElectReon reported almost $16 million in capital and assets for the first six months of 2018. The company was up 16.35% on Thursday market close and is currently trending down.