Israeli Tech Companies Organize Stand-Up Nights, Single Mingles to Win Over Talent
From singles nights and stand up comedy to giving away drones and computers, Israeli tech companies are getting creative in their recruitment efforts
Dissatisfied with conventional recruitment methods, tech companies in Israel are finding innovative ways to attract new talent, according to three Israeli tech recruiters who spoke with Calcalist.

For daily updates, subscribe to our newsletter by clicking here.

Demand for tech employees in Israel has dropped in 2018, according to a report published in December by Israel-based human resource management firm Ethosia-Human Resources. Still, Israel's tech sector has a shortage of engineers, with some 14,500 currently unfilled positions, according to the report.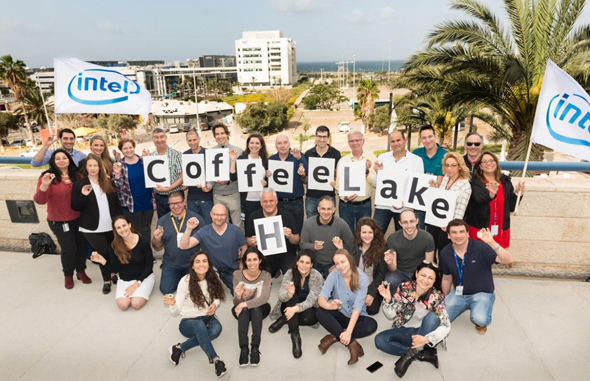 Intel. Photo: Intel

"Israel is considered a closed market," Moran Malach, recruitment marketing team manager at Intel Israel, told Calcalist in an interview last week. "Multinational corporations cannot just bring talent from abroad."

Intel is one of Israel's biggest tech employers, currently employing some 10,000 people in the country. To attract top talent, Intel organizes stand-up comedy nights for prospective candidates, and recruits talent through escape room challenges. Instead of giving out small knick-knacks at recruitment fairs, Malach said, the company now gives out raffle tickets with more sizable prizes such as drones, computers, and processors—all of which contain Intel technology.

Image and video editing mobile applications developer Lightricks Ltd. recruits employees by distributing specially-designed beer coasters in bars throughout Jerusalem. The company has already distributed nearly 10,000 coasters in popular bars "to show the outside world what cool things users can do with our applications, and to recruit Bezalel Academy of Design graduates, computer science students from the Hebrew University and marketing people from all over campus," says Lightricks CEO Zeev Farbman. A barcode on the back of the coaster lets prospective employees connect directly with the company.

"This is an event where the message is 'come find love, maybe work,'" Ben Yishai told Calcalist last week, adding that there is a similarity between dating and job searching. SQLink's recruiters are present at these events hoping to find talent. At the end of the evening, participants fill out ballots stating who they hit it off with and SQLink helps facilitate the match. Employment forms are also available to be filled out on-the-spot.