Teva Restructuring Cuts Deep into Israel's Pharma Job Market, Exports
Israel's pharmaceutical export fell 21% in 2018, according to a new report. Teva let go around 1,200 Israeli employees last year
Israel's pharmaceutical export fell 21% in 2018, according to a new report published by the Manufacturers Association of Israel (MAI) for 2018. The number of people employed in the local industry fell by 1,245, and the average salary dropped by 7.4%, according to the report.

For daily updates, subscribe to our newsletter by clicking here.

In December 2017, Israeli drugmaker Teva Pharmaceutical Industries Ltd. announced an aggressive reorganization plan to alleviate its then-$35 billion debt, accrued as a result of its ill-timed acquisition of Allergan's generic business unit Actavis. The plan included the layoffs of 25% of Teva's global workforce—including in Israel, where the company employed some 7,000 people—the sale or closure of many of Teva's manufacturing facilities, and the streamlining of Teva's extensive drug portfolio.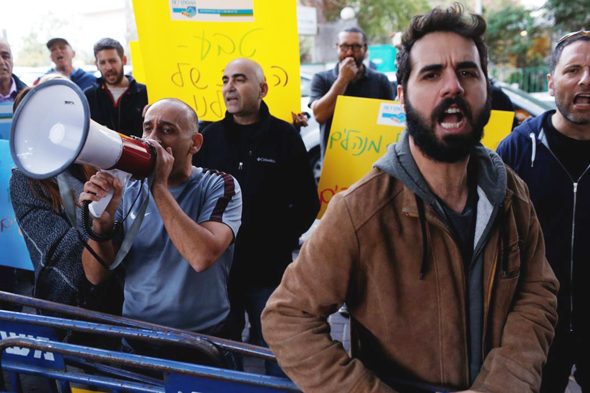 Teva employees protesting in December 2017. Photo: Amit Sha'al

Teva closed 12 of its global facilities in 2018 and is slated to close three manufacturing facilities in Israel in the upcoming year. The company has so far cut around 1,200 employees in Israel, with 500 more slated for layoffs in 2019. After the planned shutdowns, Teva will remain with two local manufacturing facilities, one of which, in central city Petah Tikva, manufactures some of the company's blockbuster multiple sclerosis drug Copaxone.

When the company first announced its reorganization, Israeli politicians across the political scale spoke out against the planned cuts, but since then protest has been limited mainly to the company's local employees, with location-specific protests occurring sporadically. The company's employees in Petah Tikva announced on Sunday a labor grievance after failing to reach a compromise regarding wage increases with management.