Samsung Mulls Acquisition of Smartphone Camera Developer Corephotonics
Corephotonics develops dual camera technologies designed to improve the performance of smartphone cameras
Samsung is mulling the acquisition of Tel Aviv-based smartphone camera company Corephotonics Ltd., according to two people familiar with the matter who spoke to Calcalist on condition of anonymity. The deal worth is valued to be over $100 million, these people said.

A Samsung representative declined to comment.

For daily updates, subscribe to our newsletter by clicking here.

Founded in 2012 by optics and miniature digital cameras expert David Mendelovic, a professor at Tel Aviv University and former Chief Scientist of the Israeli Ministry of Science, Corephotonics develops dual camera technologies designed to improve the performance of smartphone cameras.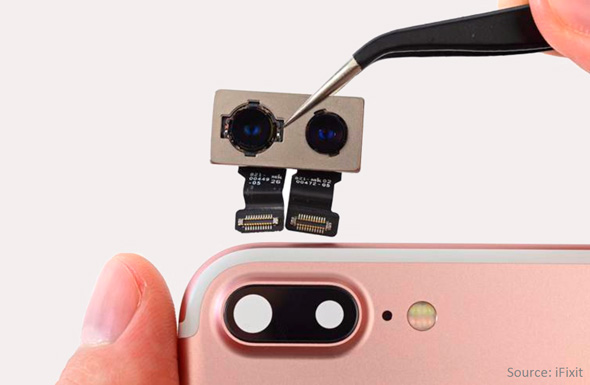 Corephotonics camera. Photo: PR

The Korean electronics giant is one of the leading investors in Corephotonics, having participated in two out of three funding rounds. To date, Corephotonics raised $38 million, according to Pitchbook data.

On Monday, Mandelovic told Calcalist that Samsung is a strategic investor in Corephotonics, and as such, it is always considering an acquisition. Mandelovic added that Samsung is not required to make an official offer.

In 2017, Corephotonics sued Apple for patent infringement of its smartphone camera technology. Corephotonics alleged that Apple adapted its patented dual aperture camera technology for mobile devices into the iPhone 7 Plus and iPhone 8 Plus without Corephotonics' authorization.