Aeronautics Executives Investigated for Alleged Insider Trading
The company specializes in the development of unmanned aerial Vehicles (UAV) for military use and has over 45 defense, military, and homeland security customers worldwide
The Israel Securities Authority (ISA) is investigating allegations of insider trading by executives of drone maker Aeronautics Ltd. The company reported on the investigation in a filing to the Tel Aviv Stock Exchange Tuesday.

For daily updates, subscribe to our newsletter by clicking here.

As Calcalist previously reported, last week, ISA agents raided Aeronautics' offices and confiscated documents pertaining to the investigation. Several Aeronautics executives, as well as other people allegedly involved, have been called into the ISA offices for inquiry. The ISA extended an Israeli court issued-gag order on the investigation for six months. On Tuesday, the gag order was partially lifted.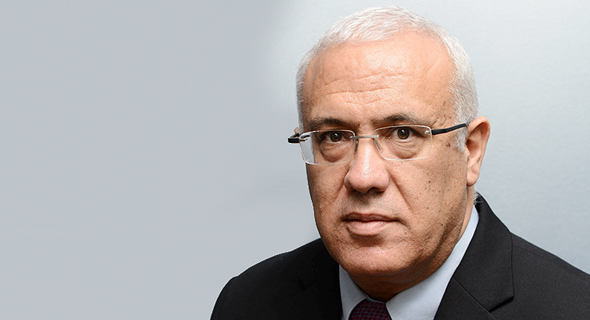 Aeronautics CEO Amos Matan. Photo: PR

Founded in 1997, Aeronautics specializes in the development of unmanned aerial Vehicles (UAV) for military use and has over 45 defense, military, and homeland security customers worldwide.

Aeronautics and many of its top executives have been under investigation by Israeli Police and the ISA since September 2017. The probe was placed under a sweeping gag order shortly after it was made public, but media reports preceding the gag order connected the inquiry with an incident in which Aeronautics had allegedly carried out a live demonstration of one of its suicide drones on an Armenian army post at the request of its client, the Azerbaijani army.

According to the company's filing on Tuesday, the current insider trading allegations are related to the ongoing police investigation.

Aeronautics listed on the Tel Aviv Stock Exchange in 2017 but plagued with investigations, it has lost much of its share price since. On Monday, Aeronautics' share price had dropped 4.41% to NIS 9.5. In its third-quarter report for 2018, published November, the company reported a 23.7% drop in revenues to $30.5 million and a net operating loss of $2.97 million.

Frenkel is the owner of Loyd's Group of Companies, which invests and owns assets in the domains of real estate, civil aviation and aerospace, energy, and technology. He also owns UVision Air Ltd., an Israeli company that develops and manufactures unmanned aerial loitering systems.