Turner Broadcasting to Take Sports Fandom Gamification App to South America
Turner Broadcasting Corporation has signed an agreement to distribute sports fan engagement app by Israel-based Fans League Ltd. in Brazil and Latin America
Turner Broadcasting Corporation has signed an agreement to distribute sports fan engagement app by Israel-based Fans League Ltd. in Brazil and Latin America, according to one person familiar with the matter interview by Calcalist on conditions of anonymity.

For daily updates, subscribe to our newsletter by clicking here.

Turner Broadcasting confirmed the details of the deal in an email to Calcalist Tuesday.

Turner Broadcasting holds the rights to broadcast the NBA, MLB and soccer leagues in South America.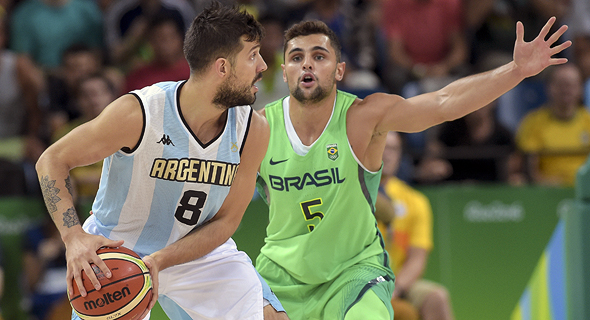 Brazillian NBA player Raulzinho Neto. Photo: Shutterstock

The app calls on fans to complete daily tasks such as reading articles and answering trivia questions, also presenting "game day tasks" like checking in at a stadium or proving that they watch their respective team play on television, which enables fans to earn points, and climb rankings.

In Brazil, the app by Fans League will be distributed under the name Fanaticos, the person familiar with the matter said. Turner Broadcasting also acquired rights for the app for Latin America, and intends to launch the app in other countries after Brazil in 2019, that person said.

Fans League was founded in 2016 and has offices are in Tel Aviv, Madrid, and Sao Paulo.

Correction, Wednesday Jan. 9: A previous version of the article mistakenly stated that Turner Broadcasting had acquired exclusive distribution rights for the app in Latin America, when according to the company's email, the rights it acquired are not exclusive.