Election
Israeli Intelligence Director Warns of Expected Attempt to Influence Country's General Elections
The head of the Israel Security Agency Nadav Argaman, said another country is expected to attempt to influence Israel's general elections to be held April 9
The head of the Israel Security Agency Nadav Argaman, said another country will attempt to influence Israel's general elections to be held April 9.

For daily updates, subscribe to our newsletter by clicking here.

Speaking Monday at a conference of the Friends of Tel Aviv University, Argaman explicitly stated which foreign country he was referring to, according to the Israel Television News Company, but the Israeli military censor bars the publication of the information, according to the broadcaster.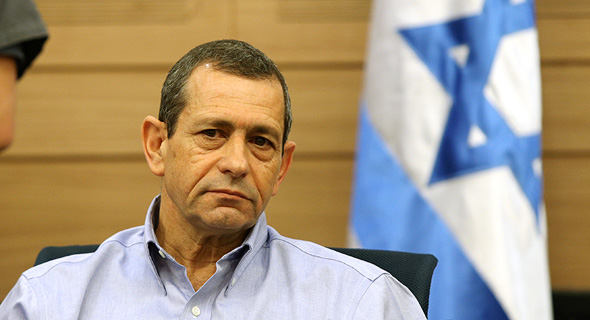 The head of the Israel Security Agency Nadav Argaman. Photo: Nadav Argaman

The director of the Shin Bet, as the agency is commonly referred to, said he does not know which political party the interference will benefit, only that the agency has concrete information pointing to an explicit opponent preparing a distinct attack.

In November, Israel-based threat intelligence company ClearSky Cyber Security Ltd. published a report outlining a fake news infrastructure made up of at least 98 fake media outlets promoting Iranian interests, including three in Hebrew, each equipped with its own website and social media accounts.

Foreign meddling in Israeli elections is likely to come about in one of several ways, Ohad Zaidenberg, a senior cyber intelligence analyst at ClearSky said in a Wednesday interview with Calcalist. The interferences will probably include hacking into specific political parties' data and distributing some information to the public, circulating fake information through Whatsapp, and distributing even trivial information to attempt to sway public opinion, Zaidenberg explained.

While the foreign country referred to by Argaman may attempt to meddle with the actual election results in Israel, this is unlikely and chances at succeeding at such an attempt "are even less likely," Zaidenberg said.

Israel still uses a paper ballot scheme rather than digital systems, so foreign interference is likely to appear in the weeks leading up to the elections rather than on election day, Zaidenberg said.

Zaidenberg explained that even trivial information that was hacked and made public can lead to the erosion of public trust in the election system as a whole.

Responding to Argaman's statements, the Shin Bet issued a statement stating that "should the need arise, Israel and its community intelligence have the tools and the ability to detect, monitor, and thwart" these foreign attacks.

Yosef Shapira, the State Comptroller, announced earlier Tuesday that his office is planning to conduct a comprehensive examination of the issue of cybersecurity in relation to the upcoming elections.

At least one Israeli politician is pointing fingers to Russia. Leader of the left-wing Meretz party Tamar Zandberg issued a statement demanding that Israeli security services will ensure "that Putin doesn't steal the elections" in favor of Netanyahu.