Tel Aviv Intelligence Startup Says it Found a Fake News Network Linked with Iran
According to a report by ClearSky Cyber Security, 98 fake news sites operating in 29 languages can be linked to Iranian operators
A global infrastructure for the distribution of fake news made up of at least 98 fake media outlets promoting Iranian interests, each equipped with its own website and social media accounts, was revealed in a report by Israel-based threat intelligence company ClearSky Cyber Security Ltd. on Friday.

For daily updates, subscribe to our newsletter by clicking here.

Published Friday, the report expands on a previous one published by the Tel Aviv-based startup in 2017.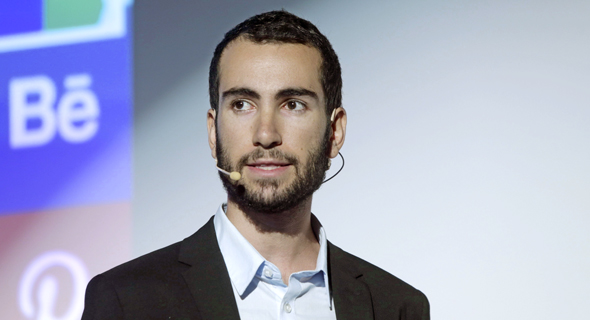 Senior Cyber Intelligence Analyst at ClearSky Ohad Zaidenberg. Photo: Amit Sha'al

The multi-language fake news infrastructure targets over 28 countries and operates in 29 languages, according to ClearSky's report. It has been active since 2012.

ClearSky links the website network with Iranian operators, based on site registration data and Iranian phone numbers linked to the news outlets' social media accounts.

In websites targeting audiences in countries in the Middle East and Central Asia, primarily Turkey, Egypt and Afghanistan, the content distributed through the network was focused on attacking Israel and Saudi Arabia, according to ClearSky.

Sites targeting audiences in the United States and Europe focused on criticizing local governments, presenting local leaders as corrupt.

Some of the websites also had fraudulent mobile apps to appear more legitimate, according to the report.

Many of the websites included in the network have the word "News", "Times" or "Journal," in their name and web URL.

The network also includes three websites targeting an Israeli audience, including a Hebrew-language site called The Tel Aviv Times. Some of the content on the site was not political, apparently with the intention of increasing credibility.