Intel in the Final Stages of the Bidding Process for Mellanox
On Wednesday, Calcalist reported that Intel is in the bidding to acquire the Israeli chipmaker
On Tuesday, JP Morgan & Chase has notified Intel Corp. its offer for Israeli chipmaker Mellanox Technologies Ltd. has made it to the final stages of the bidding process, according to one person familiar with the matter who spoke with Calcalist on condition of anonymity. On Wednesday morning, Calcalist first reported that Intel was among the bidders for the Israeli chipmaker, with a $6 billion cash and stock offer made over the past several months.

For daily updates, subscribe to our newsletter by clicking here.

Intel declined to comment.

Mellanox stated it "does not comment on rumors."

JP Morgan has yet to respond to a request for comment.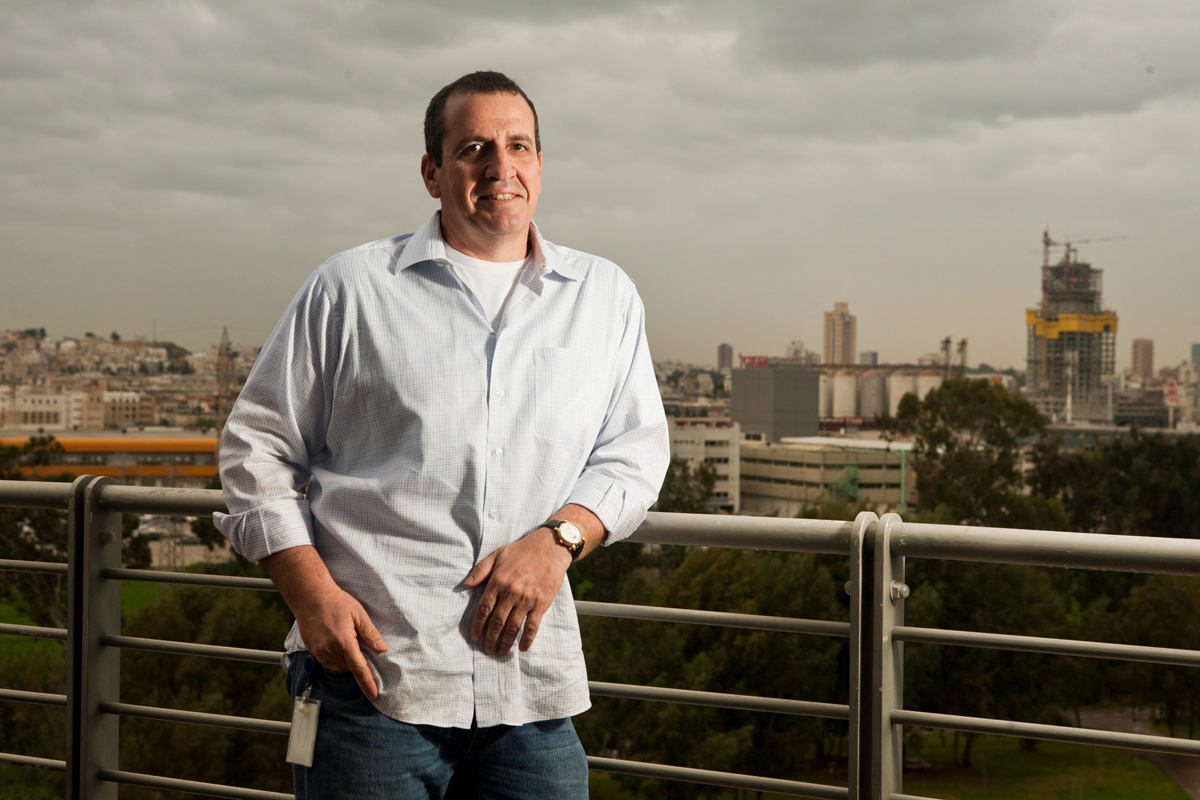 Mellanox CEO Eyal Waldman. Photo: Tomi Harpaz

Intel is both a customer and a competitor of Mellanox.

In October, CNBC reported that Mellanox contracted a financial adviser in response to takeover interest from at least two companies. Piper Jaffray analysts named chipmaker Xilinx Inc., Intel, and Broadcom Inc. as potential buyers in a note later that month. In November CNBC reported that Xilinx is one of the interested parties, with Barclays as an advisor.

The first half of 2018 has seen Mellanox plagued by a boardroom control struggle with activist investor Starboard Value LP. Starboard acquired a 10.7% stake in the chipmaker in November 2017 and proceeded to try and overhaul the board with its own candidates, accusing management and board members of excessive spending and poor governance practices. The two came to an understanding in June. Starboard currently has an 8.3% stake in the company.

Mellanox published its fourth quarter and full year results for 2018 Wednesday evening, announcing record revenues of $1.08 billion for 2018, a 26% increase year over year. The company reported GAAP net income of $134.3 million for the year, compared to a net loss of $19.4 million in 2017, and GAAP earnings per (diluted) share of $2.46, compared to a net loss of $0.39 in 2017.

For the fourth quarter, Mellanox reported revenues of $290.1 million, an increase of 22.1% year over year, and GAAP net income of $42.8 million, compared to a net loss of $2.6 million in the same period in 2017. For the first quarter of 2019, Mellanox forecasts revenues of $295 million to $305 million.

Mellanox was up 7.19% on Nasdaq on Wednesday market close.