Electronics 3D Printer Company Nano Dimension Prices Nasdaq Offering at a Discount
The Israel-based company submitted a prospectus to the SEC in November, looking to raise $28.75 million. On Thursday, the company opened its offering, now looking to raise $12 million
Nasdaq and Tel Aviv-listed 3D printer company Nano Dimension Technologies Ltd. is raising $12 million in public offering on Nasdaq, the company announced Thursday. The company is selling its American Depositary Shares plus warrants at $0.75 per unit. The offering is expected to close on Tuesday.

Nano Dimension develops and manufactures 3D printers for electronic components, with customers in the defense, automotive, consumer electronics, semiconductor, aerospace, and medical industries. The company published preliminary full-year results last week, stating it expects full-year revenues of $5.1 million for 2018. For the nine months ended September 30, the company reported revenues of $3.39 million and a net loss of $11.5 million

In November, Nano Dimension filed a prospectus with the U.S. Securities and Exchange Commission, stating it wants to raise $28.75 million to scale up its sales and marketing and boost its production capabilities. At the time the company stated the last reported sale price of its ADSs was $1.90 per ADS, but said the actual price will be determined at the time of the offering. On January 31, the company filed another prospectus, stating it is pricing the ADS plus warrant at $0.75 per unit.

The offering price was at a discount to the trading price on Nasdaq, which closed at $1.06 on Wednesday and $0.96 on Thursday. Nano Dimension closed at $0.85 on Friday.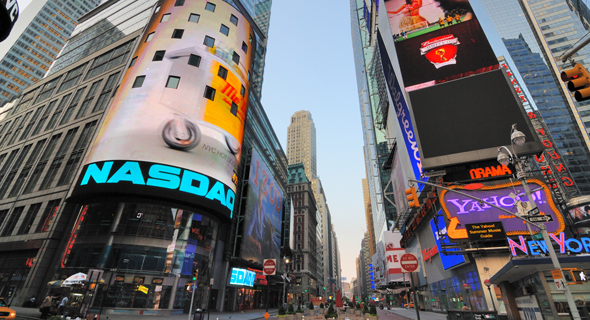 Nasdaq. Photo: Shutterstock